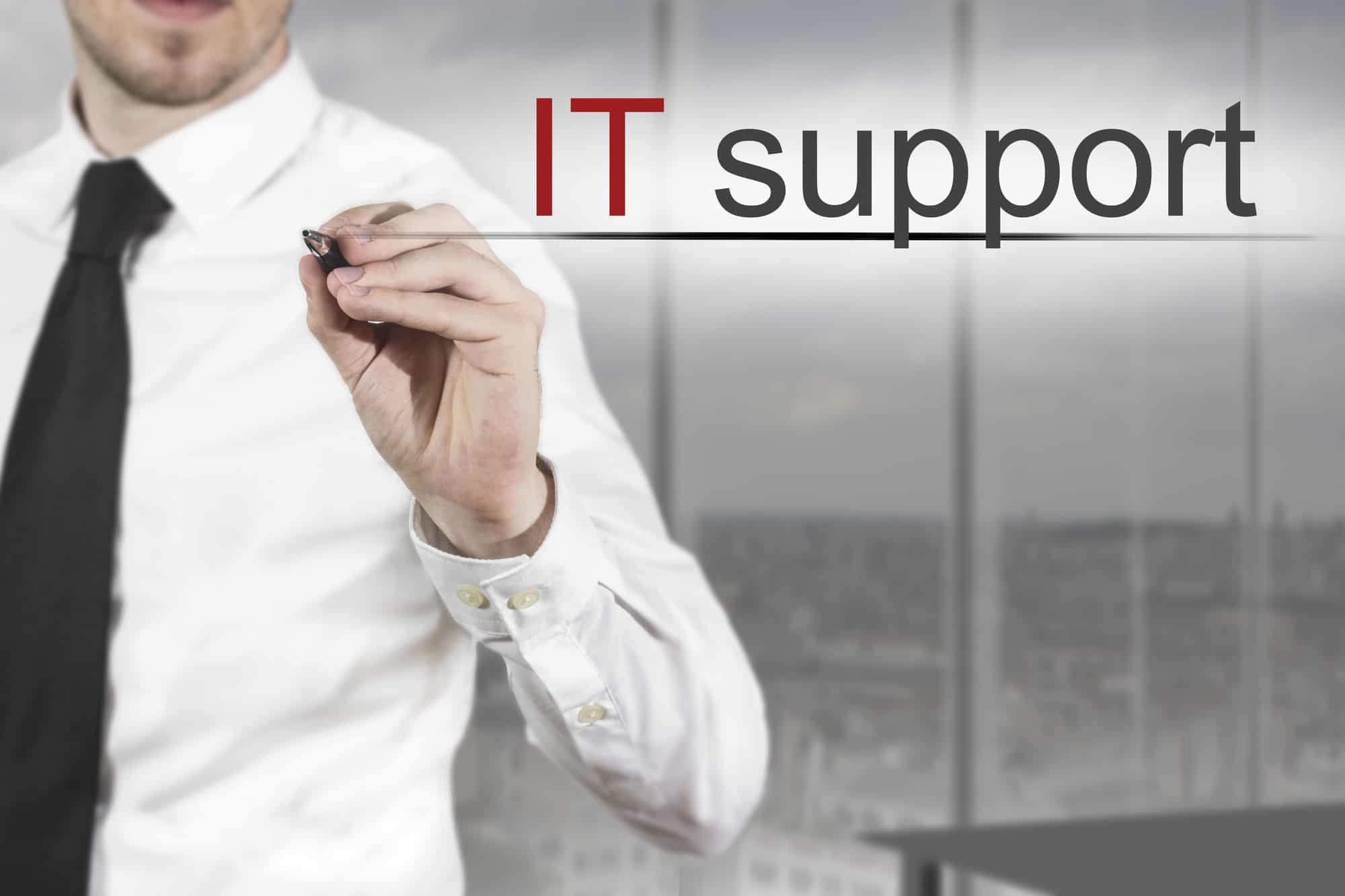 Outsourcing some operations is increasingly becoming common in the business world. But this is not a new trend as outsourcing has been there for decades. IT and accounting services are the most outsourced tasks among SMEs.
But then, many businesses still rely on their in-house team to run the IT operations though the trend is seeing a new turn. Many businesses realize the importance of managed IT services.
Should you also join the trend and outsource IT services for your business?
Think about the time you spend running up and down to manage your business. You have growing customer demands on your neck, your business goals are waiting, and your competitors are showing you no mercy. Do you think you still have time to look into the technical aspect of your business?
The best option you have is to consider managed IT services. So, what are those benefits you get for having managed IT services for your business? Read through to find out.
Availability of Expert IT Services for Your Business
One of the reasons to outsource your IT services is because you're not an expert in IT yourself. IT is a broad sector, and even if you have some knowledge already, you're going to need the help of other people for more technical stuff.
You need to consider the fact that the IT sector is one of the fast-changing environments. That's why you need to stay updated with the newest technological trends in the market lest your competitors kick you out of business.
Luckily, managed IT service gives you access to experts whose worlds only revolved around IT. These people not only spend the better part of their days learning and adopting the best technologies but also have the best tools your business can't access.
You need the technical skills of these experts to help run your business. Outsourcing the IT services for your business is the only leverage you have.
Decreased Downtime
Imagine the amount of time your employees will waste when your IT operations experience downtime? It hurts to see a group of people waiting for their salaries at the end of the month, idling around with nothing to do. Downtime is a problem for any business as it reduces the productivity level of employees.
Thanks to IT services, this is not going to be a problem for your business. Managed IT services have your business under 24/7 surveillance and are ready to handle any problem as soon as they occur. The experts monitor your IT system more often and carry out necessary maintenance, so you don't have to deal with technical breakdown issues.
With these services, your company will save the revenue that they would have lost due to network slowing down or system crash. Round the clock technical support is always by your side to see you through all the technical aspects of your business.
Improved Productivity
Reduced downtime means your employees are going to work more hours hence increasing their productivity levels. You're not going to pay any salaries for work not done. But that's not everything as far as the relationship between productivity and IT services for your business is concerned.
Think of IT services providers as that force that takes all the technical worries of your business out of your head. You no longer have to scratch your head over IT problems, and your team has all the time to focus on other aspects of the business.
Your IT system will be running as usual, and your other employees will be focusing on other productivity parts of your business. All business operations, including product production and customer service, will be at its peak. There is nothing that will get on your way when it comes to the productivity of your business and increased profitability.
Improved Data Security
The digital world has come with many benefits for businesses and individuals. But amidst all the glory, cyber threats have also found its way in. Businesses have to be more vigilant with their operations lest they become victims of hackers and virus attacks.
Thanks to IT services, the security of your business is taken care of. Managed IT services ensure your data and work equipment is safeguarded against all the threats. With essential software updates, system backup, and enhanced data security, you can have peace of mind knowing that your business is in the right hands.
Storing your data in the cloud with the help of IT services providers is the best decision you can ever make for your business. Your delicate business information is kept safe from viruses, hackers, or destruction.
Improved Flexibility
Successful running of the IT sector of your business narrows down to the expertise and tools you have. Unfortunately, even the most successful businesses still find it hard to have all the necessary IT tools and equipment. This is because the software and equipment needed for successful business running are very expensive.
The IT world keeps on evolving with new technologies cropping up every day. Every new technology comes with its own set of risks and expenses.
The question to ask yourself is how flexible is your business. Can it handle new IT demands? What plans does it have for ever-increasing security threats?
The answer to all these is managed IT services.
These experts work around the clock to figure out new trends in the IT world and are ever updated with any new developments. A company working with IT service providers doesn't have to worry about the increasing IT service needs. They offer all the flexibility required to accommodate the ever-changing trends in the IT world.
Whether you need to adopt automated devices or use new business tools, IT services are at your service. At the end of the day, you're indeed going to appreciate the decision of investing in IT services as you'll love the type of flexibility your business is going to command.
Reduced Costs
Maintaining your IT system is too costly. Consider the amount of money you're going to spend on system repairs, such as maintenance and replacement. Equipment breakdown can also happen at any time, exposing you to an unforeseen financial burden.
Don't mention the cost of hiring and maintaining your in-house employees. There are recruitment costs, staff benefits, and insurance needs on your back. You also have to pay for the workspace that can accommodate all your employees.
Sometimes IT services costs can be quite unpredictable. And considering it's at the center of your business operations, you always need emergency funds for such expenses.
With outsourced IT services for your business, this is not going to be your problem. The service providers consider all the costs of repairs and maintenance in their contracts. This means you're not going to run up and down, looking for money to restore your IT operations in case of a breakdown.
The experts advise you to pay ahead for future upgrades and emergencies. You will not need to spend too much money that you didn't plan for in case of emergencies because you're already covered.
Helps Your Maintain Compliance
Another benefit of having IT services for your business is that, with IT services for your company, you don't have to worry about getting in trouble with the law due to compliance issues. With the ever-evolving business world, it's not news to forget to check new regulations in your industry as far as the IT sector is concerned.
But as far as it's normal, forgetting can land you in serious problems, especially if you're in the medical industry. Understanding and adhering to the Health Insurance Portability and Accountability (HIPAA) is paramount, failure to which the law will be on your case.
But IT services providers carry out these services full time, making it part of their work to stay updated with new regulations and comply with the law. This means they are never caught by surprise. Therefore, your business is in the safe hands as far as adhering to all the guidelines and regulations is concerned.
IT Services Is the Best Thing That Can Happen to Your Business
So, are IT services worth it? You have all the answers you need in the information above.
However, you must understand that the kind of benefits you get with your IT services for business differ across industries. You need to review the situation of your business to find the services geared towards your business needs.
If you need more help figuring out the best IT services for your business or employing the current technology in your organization, Supreme Office Technology will be at your service. Contact us if you need help with your networking and computer services, office operations, and telephone services, among others.