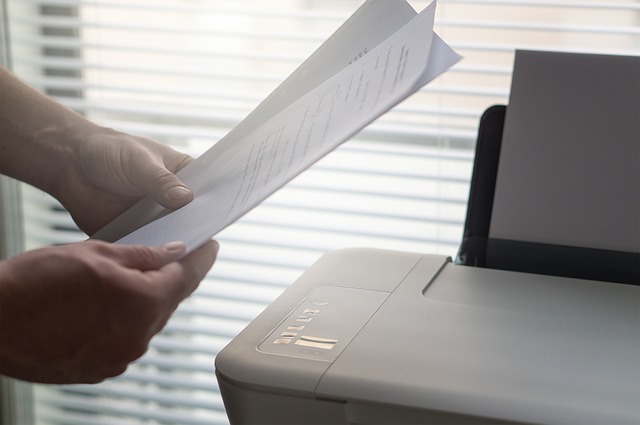 On average, offices with high paper turnaround spend a whopping $1,000 per employee, per year on office supplies.
If your office is going through a busy season and needs an extra copy machine, you don't have to shell out thousands of dollars that your office can't afford to spend.
Instead, you can save money (and storage space) with copy machine rental. But this option has many more benefits, from having predictable costs to keeping you up-to-date on the latest technology.
Read on to learn the top 10 benefits of renting a copy machine and why this can be the perfect solution for your business.
1. No Upfront Payment
If you're a small business, you know that you don't always have the extra cash to make large down payments on office technology.
One of the best benefits of renting a copy machine is that you most often don't have to make a down payment and only pay the monthly lease.
And at Supreme Office Technology, we offer 0% interest finance options to make renting your copier easy.
2. No Surprise Repair Costs
If you've ever owned a copier, you'll know that they can break down at the worst of times, calling for emergency copier repair services.
This can be the worst-case scenario during a busy time in your office or when your employees have to meet an important deadline.
When you rent a copier, you won't need to pay for additional repair or maintenance costs. These are all included in your monthly lease payments.
3. Predictable Payments
Every business owner knows that office products can get expensive, especially when they're unforeseen costs.
This goes beyond getting more paper or Banker's Boxes. Sometimes, your office simply can't afford any additional costs, which puts you in a difficult situation if you find that you need a new copier.
When you rent a copier, you'll know exactly what monthly payments you'll have to make. This is especially important when you're trying to budget your company's expenses for the year.
4. Increases Office Productivity
Imagine your office being in its busiest season and having all your employees lining up in front of one photocopier.
This backlog would be even worse if your office has an important deadline or is dealing with large quantities of paper. Plus, if the photocopier jams, then everyone has to wait until it's fixed.
But when you rent a copier, you'll have more than one copier for everyone to use, and an extra in case one copier jams.
5. Tax Benefits
Did you know that renting a copier gives you important tax benefits?
Leased office equipment is considered an expense rather than an asset. This means that you can write the lease cost off your taxes every month.
Make sure to check with your accountant so you can keep all the necessary documentation to deduct your copier rental from your taxes.
6. Adapt To Changing Needs
Depending on your office deadlines, clients, and the number of employees you have, the features you're looking for in a rental copier can change.
For example, let's say your office ran out of staples or you are so busy that you don't have the time to staple huge piles of documents. You may also need to switch to a copier that's faster because your company needs to meet a huge deadline.
When you rent a copier, you can consult with the company to see if you can exchange your copier for another one that better suits your current needs.
7. No Need for Storage
If your office's busy season only lasts for a couple of months, you will probably have to put your extra photocopier in storage to save space.
Not only does this take up valuable space for archived documents and your other office supplies, but it can drive up costs if you need to resort to an external storage facility.
Renting a copier means that you return it when you're done with it, so there's no need to think about where you might store an extra copier.
8. Always Have Up-to-Date Technology
These days, office technology changes so rapidly that the equipment you have in your office can become obsolete in a few years.
And while you have to change some equipment, like Windows on your office PCs, you shouldn't have to keep paying to replace your copiers.
When you rent a copy machine, you'll get the latest technology without having to pay high upfront costs every couple of years.
9. Try Out Different Equipment
Not only does copier rental help you try out the latest technology, but it lets you try out different equipment features.
For example, you may not have a copier that can staple, collate, or print partial pages. Maybe your office is in such a busy season that having these two small features can help your employees save a lot of time.
Instead of spending thousands of dollars on different types of copiers, leasing allows you to try out different equipment to see what works best for your office. That way, you can always buy the copier later if you really like it.
10. No Disposal Necessary
Many offices struggle with where to dispose of their old copy machines when they've reached the end of their life.
You will either have to pay for a disposal company to haul away your old photocopier or take it to an electronics recycling depot yourself.
With a rental copier, you don't have to worry about disposal. All you need to do is return your copier when your lease expires.
Save on Business Costs With Copy Machine Rental
Copy machine rental can be the solution your office needs, especially if your business goes through high and low seasons each year.
Not only does renting a copier save you upfront costs, but it also makes sure you're not surprised by repair costs that might arise in the middle of a busy time.
If you find yourself searching for "copy machine rental near me," look no further than Supreme Office Technology.
We provide all types of copiers and multi-function printers, and we offer onsite service during business hours. Contact us today to get started.