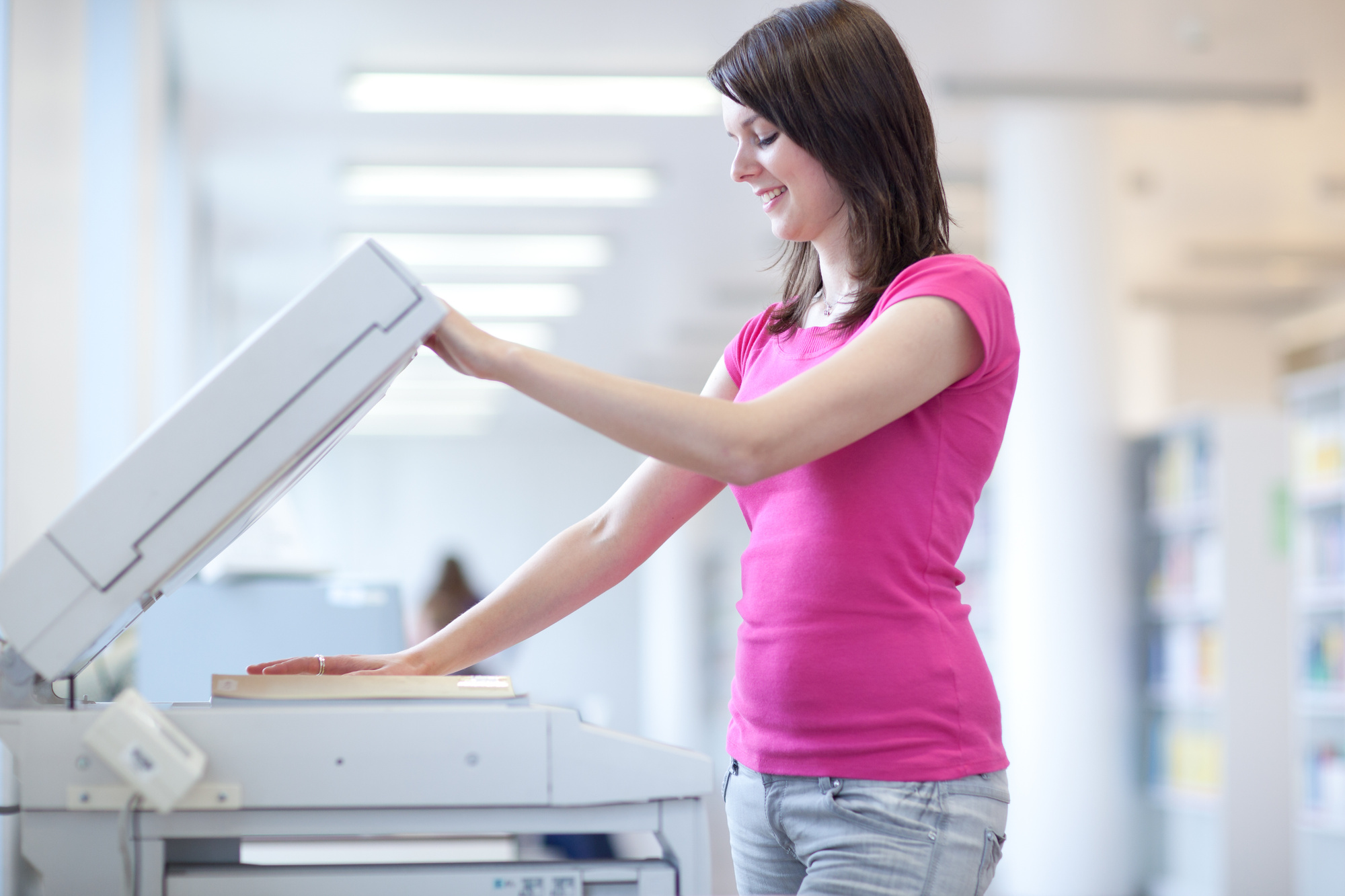 "Beeeeeeeeeeeeeeeeep!"
We've all heard the sweet sound of a malfunctioning copy machine keening boldly throughout the office. We've all groaned the groan of the frustrated employee, opening drawers and pulling levers while the entire office watches us struggle. We've all felt the sweat pooling on our best business casual blouse as a line formed behind us while the machine chugged away, with hundreds of pages still left to print. 
It doesn't have to be this way! When you are looking to lease a rental copy machine, you have the power to transform a trip to the copier from a traumatic experience to a pleasant one. The first step is understanding the features that can make life easier for you and your employees.
If you're thinking about your copy machine options and you're unsure what factors to consider, read on to learn about the latest copier features and more! 
Consider Print Quality
Thinking about simply comparing copier costs and going with the least expensive option?
The truth is, the quality of your copies can affect the perception that others have of your company. Think about the last time you've held a resume in your hands. Did you feel more inclined to call the candidate with the neatly printed professional resume on high-quality paper, or the candidate with the smudge in the middle of the page? 
If you have concerns about the clarity of your copies, you want to consider the copier's DPI. DPI stands for "dots per inch," and refers to the density of ink in a one-inch area. The higher the DPI, the richer your printing will be. 
You don't need a high DPI for everyday printing, however. For most office settings, you will be looking at 300, 600, or 1200 DPI. If you are printing a lot of text, a 300 DPI copy machine might be all you need. If you are printing photos or graphics, you might want to consider a 600 DPI copier or higher. 
Color or Black and White?
Color, likewise, can make a huge difference in the way that your business comes across to others. Does your company print a lot of charts and graphs? It is harder to interpret a pie chart when you have to squint at grayscale wedges to understand the data. 
Have you invested time and money into developing a brand? If you have a logo or letterhead that is emblematic, colored ink can help you stand out. Why let your logo literally fade into the background when it can pop off every page? 
The ability to print graphics and photos in color is important if your work involves design. Color graphics are more engaging for clients in school or therapeutic settings. In these cases, renting a color copier is definitely an investment worth making! 
If you are predominantly using your copier to make black and white copies of black and white forms, then consider skipping the color and the expense of color cartridges. Knowing the needs of your business will narrow down your copy machine options and make the decision easier.
How Many Pages Per Minute?
Are your employees wasting their most productive time standing in line for the copy machine? If so, then the speed of the machine might be worth considering! 
The same goes for any client-facing office or business where you may have customers sitting and waiting for copies before they can proceed. Even if you're only copying photo IDs for validation purposes, time is money. A speedier copy machine can hasten the experience and leave all of your customers feeling like their time is valuable. 
It is also a good idea to consider the speed of any commercial copy machines that you may be renting if you are printing a high volume of pages. If you are about to lead a new hire orientation and need to print a dozen handbooks for a meeting in ten minutes, speed matters!
On average, machines range from the ability to print 22 pages per minute all the way up to 75 pages per minute! When you need high volumes, a fast copier can have a massive effect on productivity! 
Think about how important speed might be to your particular business or office, and prioritize accordingly. 
Do You Need A Scanner? A Stapler?
Could you use some help staying organized? Believe it or not, a copier can help with that, too. Many modern copy machines have features that can greatly impact employee workflow.
Whether or not you need the latest copier features will depend on what other resources you have available, including physical space. An all-in-one copier with all the features you need can be an efficient addition to a small operation and still provide big results. 
The majority of rental copy machines can have about three main features. These features are copying, printing, and scanning. 
Copying is the traditional function of a copy machine. It is the ability to place the original, physical document onto the scanner or into a document feeder and make an exact copy. 
Printing is the ability to print documents directly to the machine from computers, tablets, or phones. This requires a wireless connection but doesn't involve getting up and physically placing a document into the machine. The only labor involved is getting up to retrieve the physical copy itself. 
Scanning, however, is a more recent feature that may or may not come in handy in your office. It is the opposite of printing – the ability to take a physical document and convert it into a digital image to be accessed on screens. This is an eco-friendly way to begin to digitize your office and can make it easier to move important forms online for customers to access. 
Some copy machines can also fax documents. If you print, fax, scan, and copy, you can save space and stress with an all-in-one copier rental. 
There are several other minor features that you may want to consider when you are looking into renting copy machines:
Ability to staple
Double-sided/duplex printing or copying
Collation
Ability to copy partial pages
User recognition/ employee PINs
Ability to restrict access to certain users
Character recognition technology 
If any of the above features would make life easier for you and your employees, then prioritize them when considering your copy machine options! 
The Best Rental Copy Machine for You
The best rental copy machine for you or your company will be the machine that has all of the features you need to be successful! If you want to stand out from the competition, clear, high-quality copies might be a great way to do it! 
If you're ready to discuss a copy machine rental, reach out and contact us today to discuss all of the incredible features of our state-of-the-art copiers, printers, and scanners!