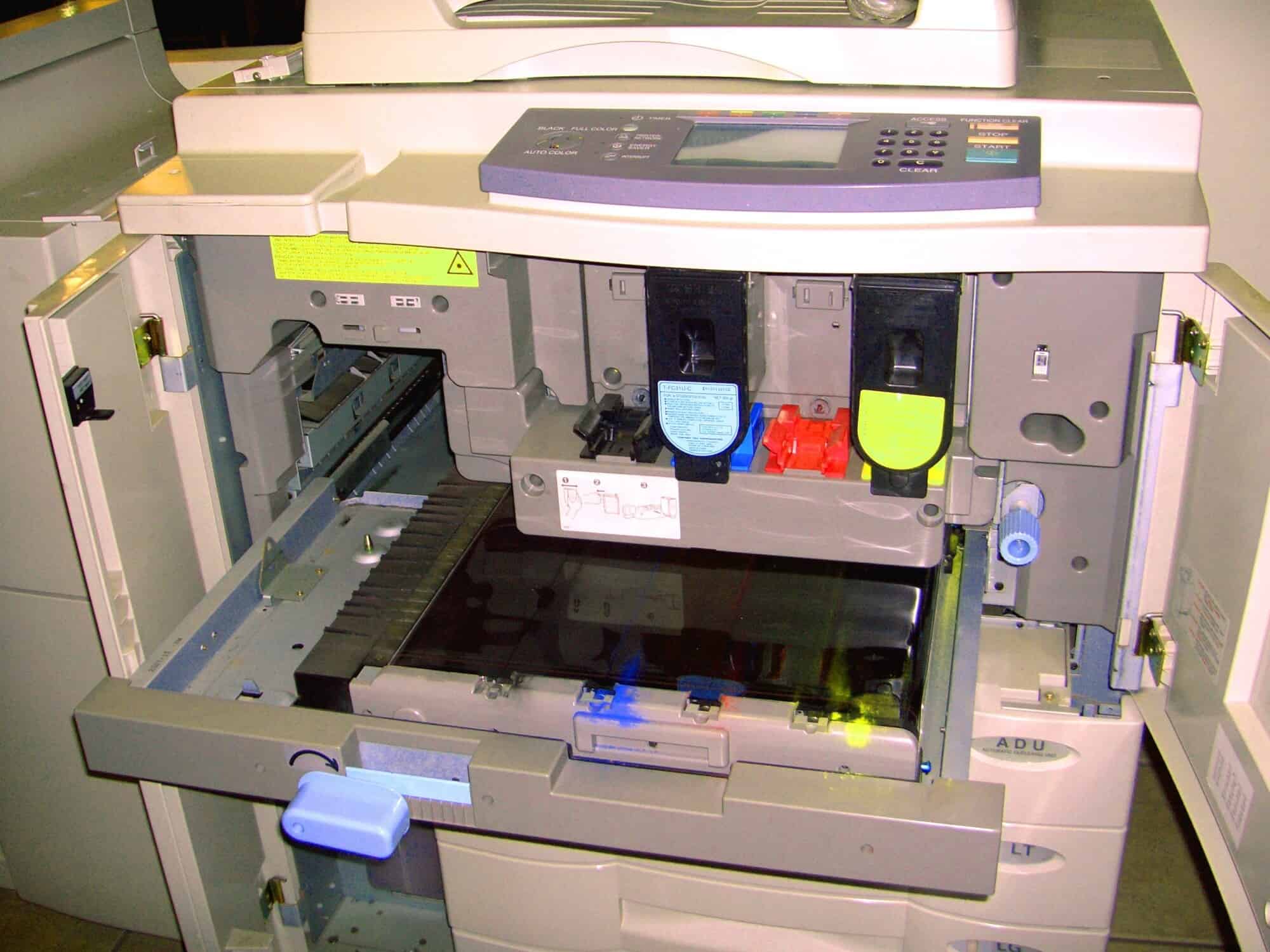 The average business owner spends about 21.8 hours a week at work doing unproductive tasks. 
These hours are spent completing tasks that don't add value to their company. Many times these tasks can be outsourced to another professional. 
For example, have you ever had to fix a jammed copier at your office? Consider all the time you could have saved if you had managed copier services.
With managed copier services, a technician could come and repair your copier. 
What about if your office doesn't have copier services? How much time have you spent driving to and from another location just to make a few copies?
Have you considered having managed copier services at your workplace? Want to learn more? Keep reading to learn why it's a great idea to have onsite copier services.
What Are Copier Services?
Copier services can be a part of managed printing services. Consider all the expenses you use on printing at the workplace. 
If you don't have a printer or copier onsite, you have to go to another party to make prints and copies. If you do have a printer onsite, you have the expenses of ink, paper, and other costs.
However, with managed printing services, you can have another company manage your printing services. Some services included in managed printing services:
Helping with setup of the machine
Automatic ordering of supplies such as ink
Regular maintenance
On-site repair 
A managed printing service will also report your printing usage. This way, you can keep track of your printing and copying usage in order to improve efficiency and productivity. 
Why Offer Copier Services?
Wondering about whether you should offer copier services at the workplace? Here are some of the benefits.
No Need to Go to Another Location to Make Copies
Imagine you have an important work presentation coming up. You've made a detailed report, and you printed one out for yourself. However, you forgot to make copies for your team.
If you don't have a copy services onsite, then you're going to have to get in your car, drive to a printing shop, and make copies. Or, if you're short on time, you'll have to forgo making copies.
By having copy services onsite, you can save time and make the copies within a couple of minutes. 
No Need to Troubleshoot
Have you ever had to deal with a printer paper jam? How about random streaks on the paper? No one wants to deal with printing or copier woes at the workplace.
You don't have to stop your workday to troubleshoot your machine. 
By setting up managed copying services, you don't have to worry about troubleshooting the printer or copier. A technician will go out and repair your machine. You can also set up a maintenance plan for your machine. 
Convenience 
By having onsite copy services, you can conveniently make copies when you need them.
Imagine having a client stop by at your office. They might ask to make a copy of a report or document. With a copier onsite, you can easily make the copies.  
Increase Efficiency
You may not realize how much your workplace's printing and copying expenses are. By keeping track of your company's printing and copying services, you can get a better idea of your expenses.
By knowing how much you're spending, you'll be able to cut costs that are unnecessary or inefficient.
Buy or Lease a Copy Machine?
When considering copier services for your workplace, you have the option of either buying or leasing a copy machine.
When deciding whether to lease or buy, there are certain factors to consider such as your budget and the type of copier services you're looking for. 
If you lease a copier, you'll pay a lower upfront cost. You'll also have the option to upgrade your machine in the future. This might be a good choice if your company grows.
With leasing, you also have the option to add additional features such as a scanner or fax machine. What's more, you can set up a maintenance contract when you lease a copier. 
Dealing With Common Issues
Do you currently have a copy machine at your workplace? There are a few common issues that can arise with a copier.
Some issues may be minor and easy to fix. Other issues with your copy machine may mean that it's time for a replacement.
One common issue is a paper jam. The last thing you want is a paper jam when you're in a hurry to make copies.
Sometimes, it could be the paper that you're using. It may be too thick. It may also be that the copier is loaded with too much paper. 
Another common issue is when you see dots on your copies. This may also be something as minor as dust on the copy mirror or glass.
How about issues with print quality? If you feel like your copies have poor print quality, it might be a sign that it's time to replace your copier. 
Another thing to think about is the age of your copier. The average service life of a copier is five years. If yours is older than that, and it's malfunctioning, it might be time for a replacement.  
Set up Managed Copier Services
If you do invest in a copier machine, you should also set up managed copier services. By setting up managed copier services, you'll have one less thing to worry about. 
You want a company that you can trust with setting up copier services and equipment. At Supreme Office Technology, we have been serving all of Connecticut for over 25 years. 
Ready to get a copier machine for your office? Get a quote today.