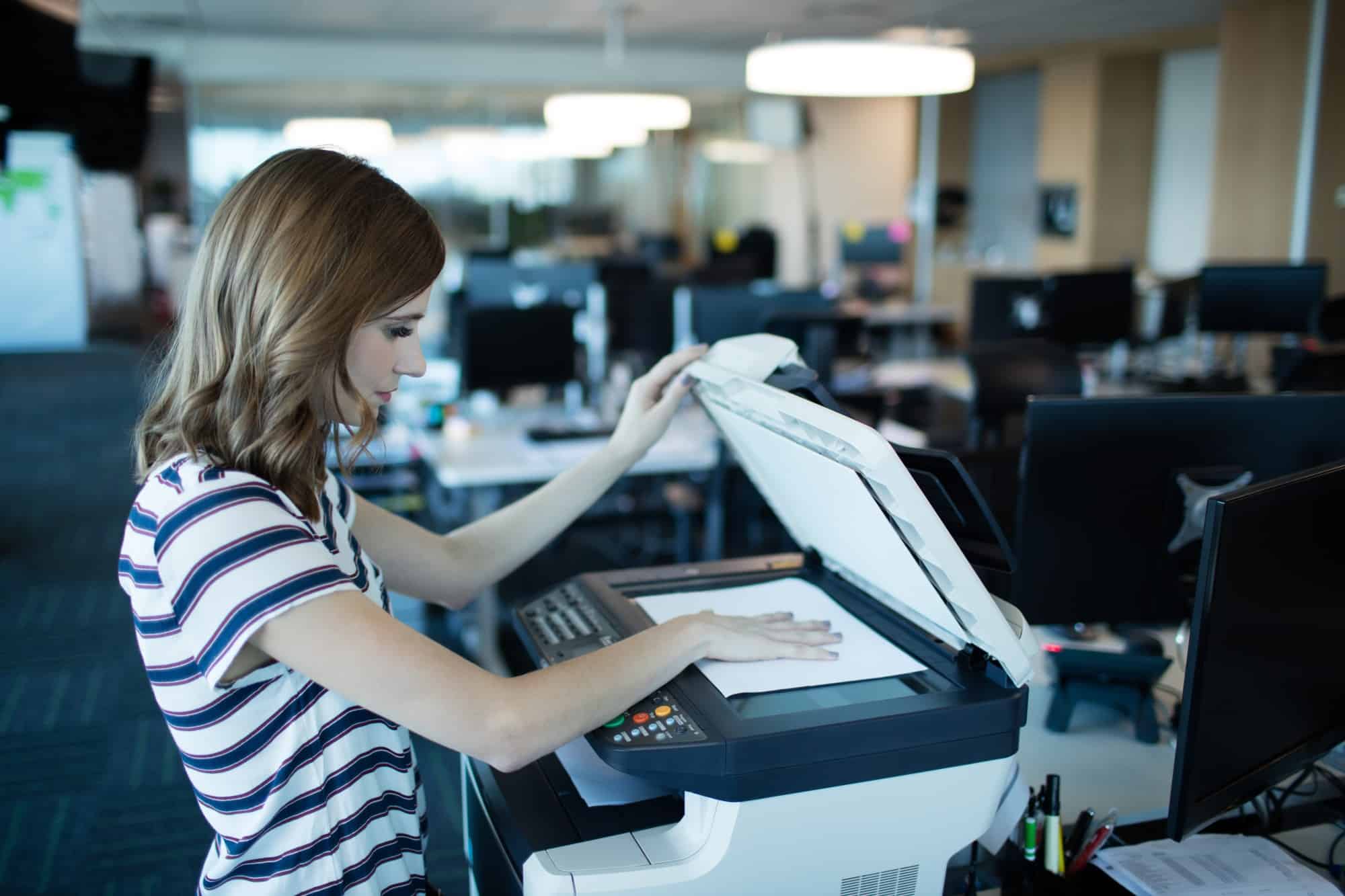 Printing is a $70.1 billion industry in the United States.
Are you planning to get a new office printer? With so many options out there, you might find the buying process a little daunting. But don't worry, you can readily get the printer of your choice if you know your needs and observe a few other tips.
For years, printers have remained to be important parts of office technology. They are affordable, efficient, and above all, they help in document management. However, you can only enjoy their benefits when you choose the right printer.
This article will discuss the essential tips to consider when deciding on the best printer for your office. Read through it to facilitate the buying process and get the right tool.
Know the Available Options
Printers come in many forms. Each type has unique features and price quotes. Before you buy, it's important to review the available options, understand how they work, and their pros and cons.
The top office printers include:
Multifunction Printers
They carry out multiple activities, which include printing, scanning, and faxing. They are great for large offices which need to accomplish many office activities.
Laser Printers
Laser printers use a toner, a special type of ink which binds the paper together more effectively than inkjet printers. They are the most common due to their affordability and speed.
Photo Printers
If your office is dedicated to printing more photos than essays, then the photo printers are the ideal option. These printers deal with photos alone, and so you can get quality photos whenever you need them. However, there's no multitasking flexibility.
Inkjet Printers
They use ink. They can print anything, including photos, charts, and essays, etc. They are fast, too, and affordable.
Understand your printing needs so that you can choose the right machine for your needs. Also, create a budget and stick by it.
Check the Type of Ink
There are three main types of printing ink: inkwells, two ink cartridges, and four ink cartridges. Out of the three options, the inkwells are the most affordable.
It's worth noting that you don't always choose the ink you wish to use. The type of printer you buy determines the ink you will use. Before you buy a printer, you should confirm the type of ink cartridge it uses.
You should then confirm the availability of that ink, its costs, and so on. And if you don't like ink, you can buy laser printers that use a toner.
Check the Print Quality
What type of quality are you looking for in your prints? If you need to print professional papers and documents, you will need to go for the office printer, which guarantees the best printing quality.
But if your office is home-based and the prints are solely for your future references, then you may go for the lower quality prints. Note that the best quality printers come with a higher price tag, and that's why you should know your quality needs to plan your finances well.
Some of the things that affect the prints' quality include the driver of the printing machine, the type of ink you are using, the print head, and the operator's expertise. Remember to key in these factors when choosing the best quality printer.
Consider the Printing Speeds
Time is of the essence to every entrepreneur. The last thing you would wish to experience is patiently waiting for a slow printing machine to finish printing a set of documents.
Not only does the process waste your time, but it is also frustrating. For this reason, you should confirm the speed of the printer before you buy it. If you print loads of papers per day, you will need the fastest machine possible, unless you have other printers that you can use alongside the newer one.
The printing speed is measured per minute (pages per minute). Each printer should have a label indicating the printing speed per minute, often abbreviated as PPM. Check it and select the best speed for your printing needs.
Check the Connectivity
Modern printing devices come with many connectivity options. The main options include cloud, USB, Ethernet, and WIFI.
USB is the universal connectivity method. It allows the users to connect the printer to different hard drives with ease. WIFI, USB, Ethernet, Cloud, and the SD connection options are not common in the printers, and this means that you must choose a printer with your ideal connectivity method.
Consider the Portability
Printers vary in shapes and sizes. Some are small, meaning that they can fit in squeezed spaces, and you can carry them around. Others are large in size, heavy, and compact.
Don't purchase a printer that doesn't fit in your business environment. If you need a portable printer, then get a lightweight printing machine. Similarly, you should find a great storage area if you intend to buy the large compact printers.
Check the Availability of the Spare Parts
Like other office tools, a printer does not last forever. Even with the right maintenance and care tips, you will still need to repair a few parts of the printer to keep it in excellent working condition.
As such, you should confirm that the printer's spare parts are readily available. The availability of these replacement parts entirely depends on the printer's brand, the size, the supplier, etc. Your supplier should tell you if you can find the spare parts for that printer.
You might also search for the spare parts to confirm that they are indeed available and that you won't incur problems in the future in finding those spare parts.
Which Is the Right Office Technology for You?
With the above information, you can now choose the best printer which meets your office technology needs. If you still find choosing the right printer complex, you can involve a printing machine supplier for assistance.
Supreme Office is your reliable office technology partner. We supply printers, photocopiers, scanners, and office telephones. We understand the importance of having great office technology in a modern office space, and that's why we aim to provide the best products and services.
If you plan to replace the above-mentioned office tools, contact us today to get a price quotation. We will be glad to fulfill your office needs.