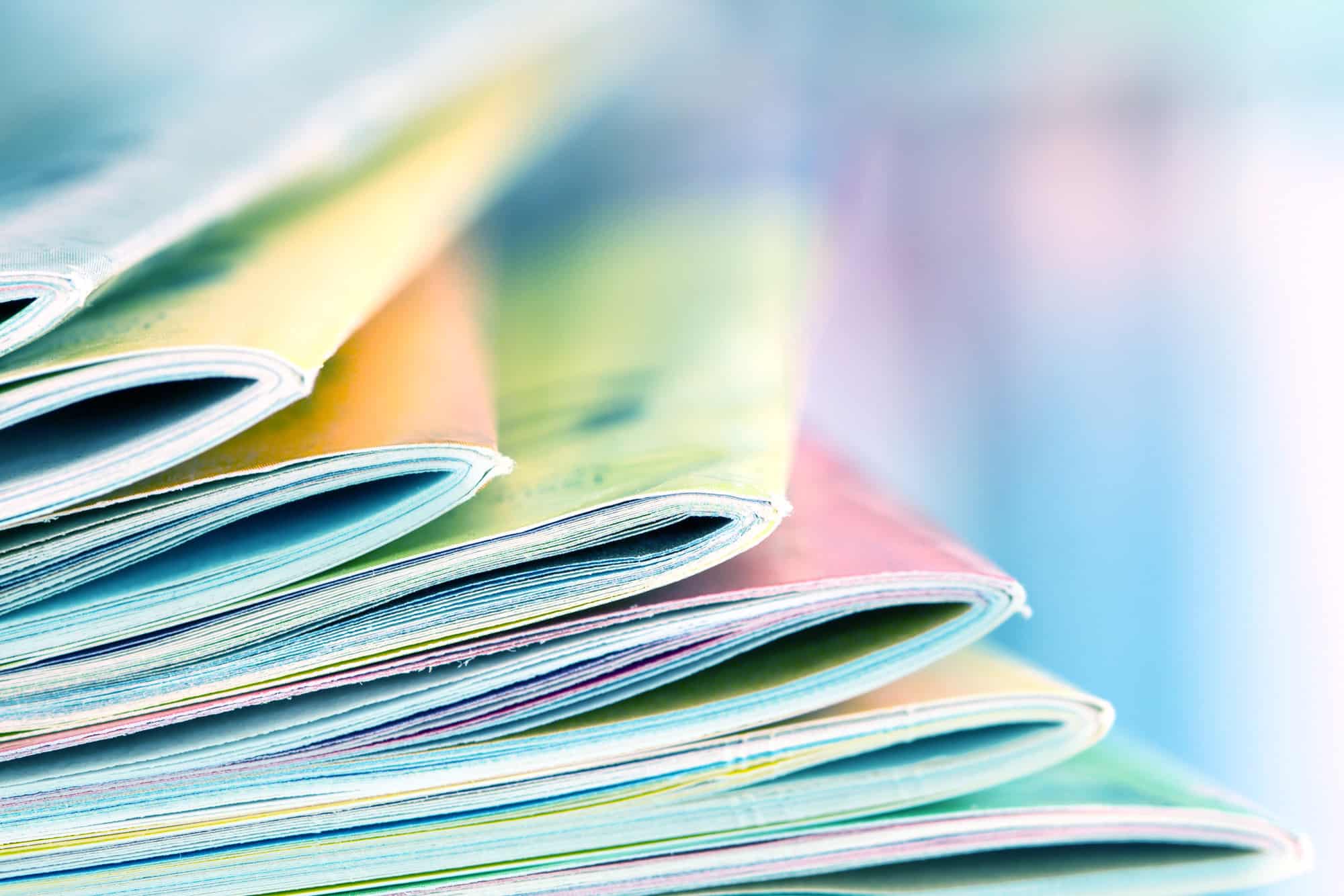 Did you know that digitally advanced small businesses are likely to earn twice as much revenue per employee?
According to Deloitte, using digital tools can grow a company's revenue by up to four times.  New-modeled, high capacity printers are among the revolutionary digital tools that are changing how offices function by increasing production.
If you have interacted with the old-model printers, you know how frustrating they can be. The recurrence of errors and jams can derail critical operations.  Such hitches also undermine productivity.
But with technology, things have changed. Here are the best benefits of investing in a commercial printer that every enterprise should consider.
Reduced Printing Costs
Your primary objective as a business is to make profits. However, recurrent administrative costs, including printing, can undermine this objective.
Most small and medium-sized companies often outsource large printing projects. The approach is often costly in the long-term.
Despite the move towards paperless offices, printing still accounts for a substantial recurrent expense in the office. Such concerns necessitate the need to consider an in-house solution to your recurrent printing needs. Investing in a commercial printer solves all these problems for you.
When you own a printer in–house, you can avoid the minimum quota requirements set when outsourcing. You also don't need to incur the logistical costs involved to deliver the printed papers. The benefits of owning a commercial printer also include reducing the costs incurred due to delays in deliveries when outsourcing the service.
Convenience
Printing is an on-demand activity. While you might have specific prescheduled printing tasks, you also have to leave room for emergencies. You can't rely on the older, slower printer version to help you during such instances.
You also can't depend on outsourced services to handle such emergencies. The situation is worse when such printing tasks require special attention or have little room for mistakes. Owning a commercial printer introduces a critical level of convenience for your on-demand printing.
You can handle urgent yet cumbersome printing tasks with a commercial printer without worrying about time constraints. The benefit is especially crucial for large organizations where printing is frequent and often urgent. If you're looking for convenience in your quest for office equipment, then investing in a commercial printer should be your immediate focus.
Commercial Printers Are More Efficient
Technology has changed how the modern office operates. Today, most commercial printers are more efficient, an aspect that enhances the quality and cost of printing. First, commercial printers have minimal errors and jams.
Technical hitches are inevitable at times. Nonetheless, these smart printers present more efficiency than most other lower capacity printers.
You don't have to worry about set up time and the other constraints of mid-production adjustments.  Most commercial printers are straightforward, which means that they can run unattended. Commercial printers also have easy troubleshooting procedures that can help you deal with some of the common problems such as unclogging a printhead.
The fact that these printers are easy to use eliminates the issue of wastage due to printing errors. Our printers have single bed pass printing and low maintenance requirements. Such unique features make the process of printing highly efficient.
High Speed
Speed has always been an elusive feature in most old-model printers. Slow speeds can be a frustrating factor, especially when working on bulky yet urgent projects. The first thing you should always consider when settling for a printer is its inherent speed.
Most high-capacity printers also double up with high-speeds. Rapidity is among the most important benefits of investing in a commercial printer. You don't have to worry about managing large print outs within a short time.
Slow speed is often a concern for most printers. Our full- range of commercial printers focuses on higher-volume use and fast print per minute.
If you're looking for a high-speed commercial printer for all your industrial processes, you should go for a piece of equipment within the range of 40 paper per minute.
One of the unique aspects of our range of printers is their superior speed. Printers such as the Bizhub 4700P B&W single function have a printing speed of up to 50 papers per minute. With such kind of printing speed, you don't have to worry about delays in meeting targets or getting that urgent work done.
Overall Printout Quality
Most commercial printers undertake large printing assignments. With such high expectations for output, it might be easy to miss out on quality.
Most old model printers often experienced trouble with quality. The problem was due to numerous inferiorities in their functionality.
If you've been wondering about the benefits of investing in a commercial printer, then quality should stand out as one of the main considerations. Most of the printing in a dynamic organization is for official purposes. As such, the focus on quality when printing out such papers is imperative.
If you want to buy a printer that guarantees your quality, then Supreme Office Technology should be your one-stop-shop. All our printer options focus on high-resolution output, which guarantees you the highest level of quality. You no longer have to worry about ink leaks or unevenly printed papers when you settle for commercial printers.
High Paper Capacity
Large businesses opt to outsource their printing services to printing shops due to the incapacity to print papers on a large scale. What do you do when you need at least 2000 papers printed within the shortest time?
Superior printing capacity is among the main benefits of investing in a commercial printer. These printers are set to print a minimum capacity of up to 2500 papers, which is impressive.
Is the daily printing target in your organization anything above 500 papers? Then buying commercial printers should be the way to go.
The combination of speed, quality, and a printer capacity of 2500 papers means that you no longer have to worry about self-sufficiency. You can forget about the constant need to call in printing shops each time you have bulk printing projects in your organization.
Variety When Printing
Sometimes you want to print something that goes beyond the standard A4 paper sizes. Commercial printers can print anything and everything. You can use your commercial printers to print a variety of colors on different materials.
Whether you're looking to print identification cards, or wedding cards, these printers can help you get the perfect outcome. Some of the unique materials you can print also include medals and lenticular panels.
The range of options are especially vital for companies keen on venturing into the branding industry. With commercial printers, you can design and print flags, banners, and stickers. The high-resolution feature means that you can print any material without worrying about the quality.
High-End Security
According to a recent report by the White House, cybercrime is costing the United States over $109,000 every year.  The high levels of cyber insecurity pose a significant threat to businesses.
Printers are part of your organization's computer network. You need an active connection between the computer and the printers to scan and print.
Without proper security mechanisms, your system is susceptible to infiltration. The problem with older versions of printers was the risk of hacking.
Most modern commercial printers have a denial-of-service protocol that demands user authentication. With such features, you don't have to worry about security.
Printers in busy organizations handle huge yet sensitive information. A malicious hacker can use this network to accomplish mischievous ends. Such security concerns inform the need to settle for a commercial printer that guarantees your system's safety.
Energy Efficiency
Commercial buildings accounted for 25% of the total energy usage in the United States in 2018. Much of this energy consumption is due to the constant use of equipment such as printers. A business with high daily printing targets might end up incurring high power bills.
Are you considering a printing machine that's energy-efficient? Commercial printers have a unique energy efficiency aspect, which allows the equipment to achieve high production ends at low power costs.
These smart printers go into automatic standby mode when not in use. The inherent automatic settings help conserve energy.
The inbuilt system does not require much energy to run. The printer has minimal instances of overheating an aspect that improves the overall functionality of the system. A business that's keen on saving on costs should consider this a critical advantage associated with commercial printers.
Consider These Benefits of Investing in a Commercial Printer
Printers are an essential component in any given office setting. While most businesses are going paperless, you'll still need a printer in the future to accomplish varying business operations. You can derive the full range of benefits of investing in a commercial printer.
Commercial printers save on energy, are cost-effective, and provide high-quality printouts. You'll also experience high capacity output, superior speeds, and variety when you settle for commercial printers.
Are you looking for a printer for your business that can enhance efficiency regardless of how high you scale your production?
At Supreme Office Technology, we offer copiers, phone systems, printers, and software installation services.
Contact us to discover more about our range of unique products and services.