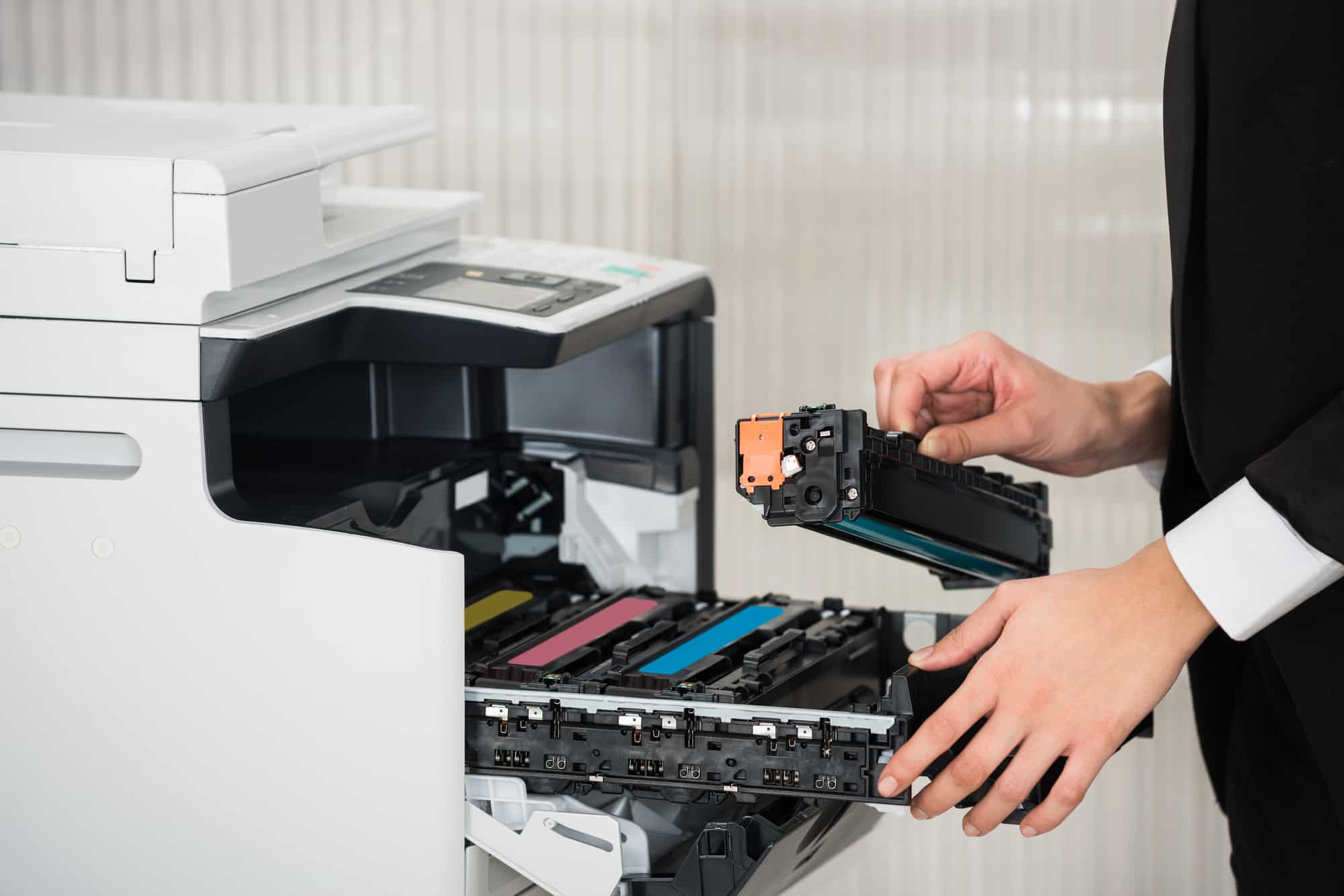 Is the printer at the office not working again? Tired of trying to figure out why you are going through too many printing supplies every month? Supreme Office Technology can do all of that and more for you. With managed printer services, you will find that business is going much more smoothly when you don't have to worry about it at every waking moment.
Continue reading to learn everything you need to know about our printer services and why you need them to successfully run your business.
What Are Managed Printer Services?
Printing is an expected (and expensive) part of most businesses. Managed printer services are simply a partnership with the companies that provide the printers for a business. In addition to installing your printers, they can also help you to manage every aspect of printing. This involves IT help, routine maintenance and repairs, product replacement, monitoring use, and allocating expenses.
When you send your materials off to a commercial printer to get printed you don't get the personalized care that you would get from having a managed printer service on your team. When you go commercial, you will find that you pay for it based on the job, it isn't convenient for your business, and it is extremely expensive.
While buying a printer may seem like your best bet because it isn't as costly, you are missing out on all of the benefits that your printer service provider has to offer. Purchasing a printer only gets you machine servicing while it is under warranty. It is an up-front expense that you may not want to spend at one given time.
With an on-site service provider, you will find that you get all of this and so much more without outsourcing every single job to someone else. The benefits of having managed printer services for your business will greatly outweigh the drawback no matter how you look at it.
Assessment & Installation
A managed printer service provider will be there for you from the point of initial contact. Your first conversation will be with a member of our excellent staff. They are knowledgeable about our products and services. If they are unsure, they will get you in touch with someone who can help you immediately.
Once your situation has been discussed, you can expect a member of our sales staff to make a trip to your business and learn how your business operates. From there we will be able to gauge where your current printer is and help you figure out how to increase your productivity and efficiency in the workplace.
We will then get you set up with your new printer. Our team will perform any installations and we won't leave until it is up and running. We practice transparency. We will go through the documentation from the transaction with you so that you know what to expect. This includes the equipment we've installed, the services we will provide, and the cost of both.
Routine Maintenance & Repairs
It is important to update your systems to keep them running optimally. We know that your printer will need routine maintenance. Don't worry about making repairs as we service most major MFPS, printers, copiers, and scanners.
We don't want to see you stuck for longer than necessary. If you find that your printer is not working, our maintenance agreements promise that you will receive top-of-the-line service from our factory-trained technicians as soon as possible.
If we believe that your repairs will take longer than that, we have loaners available to hold you over until we can get your system back up and running. If it turns out that it is impossible to repair your printer, we will provide you with a replacement, free of charge.
Most help desks are available around the clock to help you figure out your printing problems before calling in the repairmen. It makes it so much easier than trying to figure it out on your own, especially when you could be focusing on more important things in your line of work. IT support is always there to help you stay on top of everything.
Monitoring & Allocating Expenses
Sixty-four percent of businesses do not keep track of what they are spending on printing in the office. With managed printer services, you will find that when we monitor what you are spending, you are better equipped to control your printing costs. We can allocate funds and help you lower the cost of printing.
Not only does this help you save money, but using less printing and less helps you to create a smaller environmental footprint. Most of the pages that are printed get thrown away soon after they are printed. You may find that you don't have to print those pages. Save the environment by spending less money on supplies because you find that you don't need to print as much.
How Can We Help You?
We have been providing excellent service to our customers all over Connecticut for over 25 years and there is no end in sight. If you are looking to work smarter within your business whether you are a small company or a large corporation, we are the right printer service for you.
We can't wait to set you up with our managed printer services, beginning with an assessment and installation. We look forward to establishing a connection with your company. Contact Supreme Office Technology today to get started.