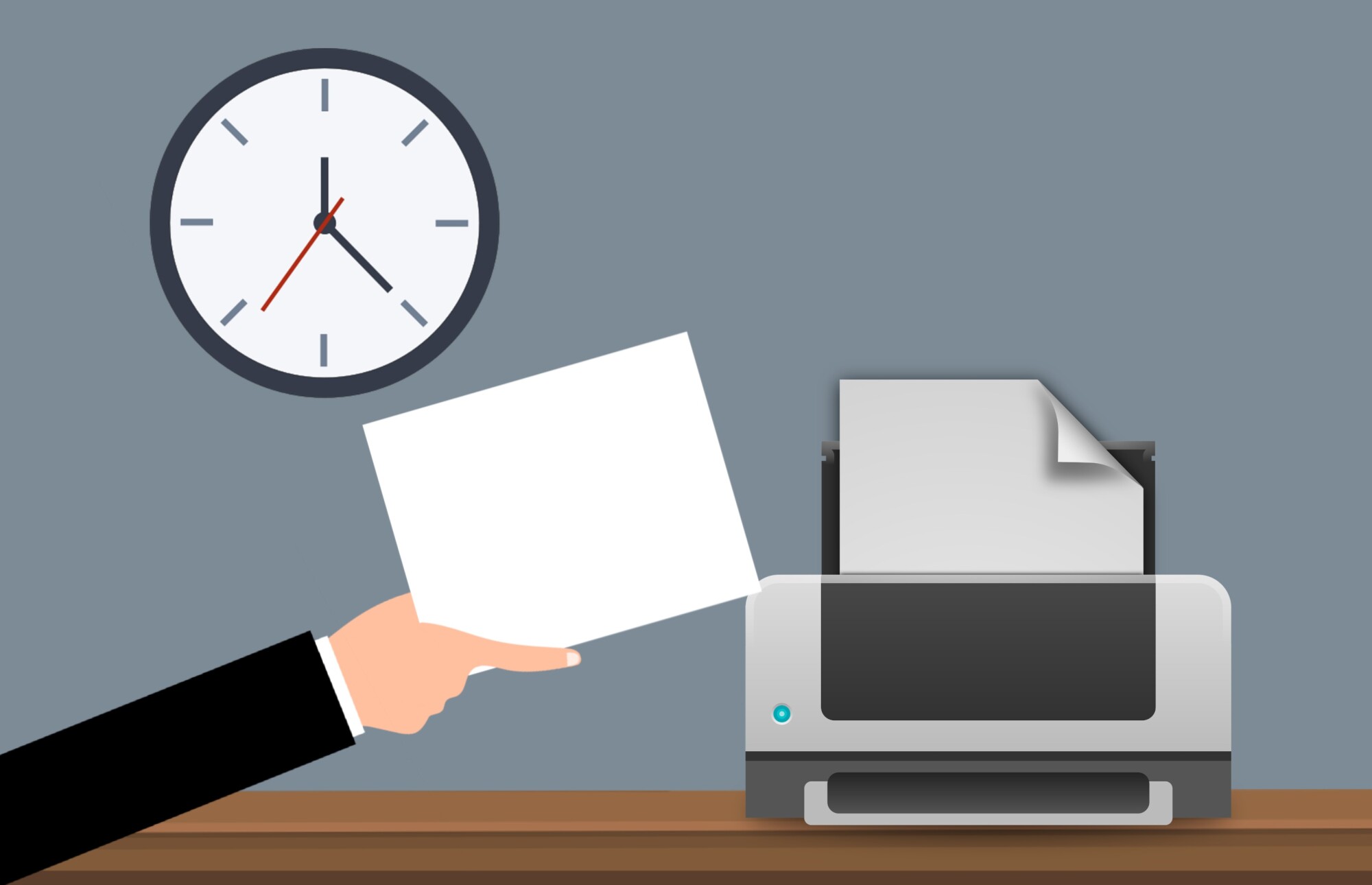 The average office worker uses an astounding 10,000 pieces of paper per year. And when you're using that much paper in your office, it's only natural that you'd need an office printer.
Office printers come in a wide range of models. You can find high-end laser printers and copiers that support a wide range of paper sizes, handle high print volumes, and occupy a significant amount of floor space. There are also smaller black and white printers that handle significantly less print volume.
Office printers also vary significantly in price, with multifunction printers going for as much as $3000 or more. Entry-level black and white counterparts can set you back anywhere between $70 and $200.
Regardless of what type of printer you need, you have the option between leasing and buying the equipment. Both options have benefits and drawbacks.
Let's look at which between leasing and buying printers for office makes more sense.
Why Should You Lease Your Office Printer?
Leasing office equipment entails entering into a contract to pay the equipment's owner for its use.
Leasing Gives You Access to the Latest Equipment
Like every other piece of office equipment, office printers eventually become obsolete. When you opt to lease an office printer, you're passing the burden of obsolescence to the leasing company. This is the top reason many clients choose to lease equipment instead of purchasing them.
For instance, you may have leased an office printer at the start of 2019. Assuming your lease was set to expire at the end of 2021, you're now free to choose the best commercial printer for 2021. Simply put, with a lease, you can always have the latest equipment.
Upfront Costs Tend to Be Lower
Another huge benefit of office printer leasing is that the upfront costs are significantly lower compared to purchasing the equipment. Many leasing companies don't even require a downpayment, which is great news for small businesses struggling with cash flow.
But that's not all. When you lease office equipment, you get to preserve credit. This is highly beneficial for startups with limited access to credit and who want to avoid using it.
There Are Fewer Hassles Involved
If you've ever tried to resell or dispose of old office equipment, you know how frustrating the affair can get. When you lease the equipment instead, you don't need to worry about all that. At the end of the lease period, you only need to return the equipment to the leasing company.
Moreover, most equipment providers also provide maintenance plans as part of the lease. This is a huge benefit, especially for small businesses with limited IT staff.
What Are the Cons of Leasing Office Printers?
Before you decide that leasing is the perfect way to go for you, it helps to consider some of the drawbacks that come with this choice. Here are two of them.
It Can Prove More Expensive
One of the reasons equipment business leasing is profitable is because you're going to be paying interest. By the end of the lease term, it's likely you'll have paid more for the copier than you'd have paid had you bought it outright.
Even in a rent-to-own scenario, you'll still end up paying a higher price than the printer's market value. And if the lease agreement included a maintenance plan, you'll be paying interest on that too.
It Locks You Into a Contract
A printer lease locks you into a contract until the lease period is over. That means that if you had five employees when you leased the equipment but have 40, you're stuck with a printer that may not be necessarily meeting your needs.
Similarly, if you overestimated your printing needs, you may get stuck with an unnecessarily expensive piece of equipment.
What Are the Benefits of Purchasing?
Some businesses opt to buy office printers outright instead of leasing them. Some of the benefits of this approach include:
It's Less Expensive in the Long Run
It's almost always less costly to purchase office equipment than it is to lease it. That's because you won't be paying interest on the equipment or its maintenance.
You Can Recoup Your Investment
Sure, an office printer depreciates in value, but you can still sell it years down the line. In doing so, you get to recoup some of your initial investment. With leasing, you cannot consider an office printer sale when you no longer need the equipment.
You're Not Locked into a Contract
Once you purchase an office printer, it immediately becomes your property. That means you aren't locked into a contract with any third parties.
Maintenance Is Flexible
Because a leased printer belongs to the lessor, you aren't allowed to perform maintenance on it. If it suddenly breaks down, you're at the mercy of the lessor to get the equipment fixed.  But when you own the equipment, you can always hire a service company you trust to fix your printer without outside approval.
Drawbacks of Purchasing an Office Printer
Purchasing an office printer can also prove disadvantageous in several ways. Here are two of them.
Higher Initial Expense
For some businesses, the cost of buying an office printer outright can prove too high. This is especially the case if you're looking for a highly specialized printer that costs thousands of dollars. Leasing may be the best option.
Replacement Challenges
The moment the office printer you own becomes obsolete or totally breaks down, it's up to you to replace it. It's an unexpected expense that can prove a huge challenge for some businesses.
Leasing Vs. Buying: The Choice Is Yours
The decision between leasing and buying an office printer isn't always an easy one. The fact is either approach has its benefits and drawbacks. After weighing the pros and cons of each, you can make a choice that aligns best with your business needs and budget.
Are you interested in reliable office equipment solutions? Please, contact us today and learn how we can help.