The Best Commercial Printer for 2021
No business today can function properly without certain office equipment, especially without a commercial printer.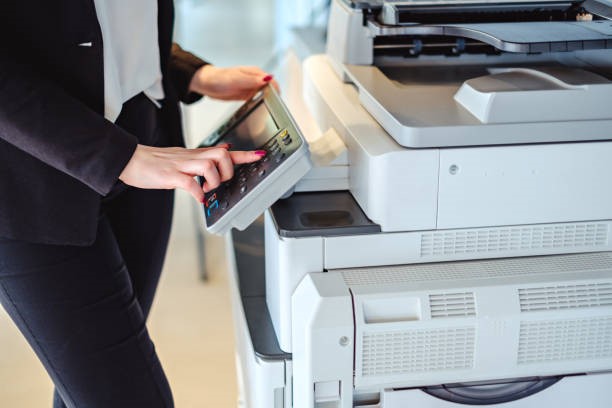 In the past decades, there was a tendency to combine as many as technology permits in one device, but today, we have multifunctional printers that give their users a wide range of features. A commercial printer can be used for copying, scanning, and faxing with varying sizes and prices – from small models costing around $100 to industrial giants with work cycles of tens of thousands of pages per month. In this article, we will try to make a list of printers we think are the best choice for 2021.
Bizhub 3320
This Konica Minolta is a commercial printer with a fast black and white print and copy output. It is a high-value addition to networks of Multifunction printers. It's also capable of color scanning and faxing with the built-in Super G3 fax with low-cost productivity.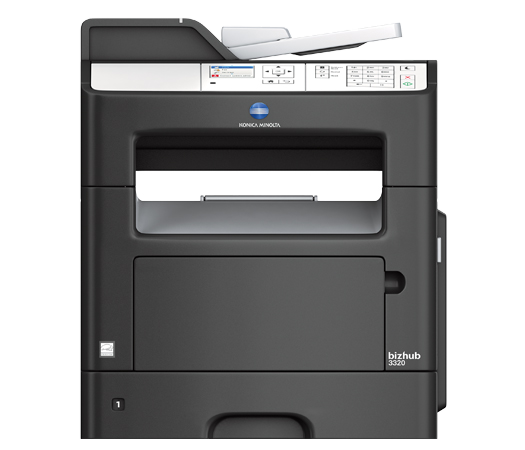 The BIzhub 3320 has a printing output speed of 35 pages per minute and a workload volume of 50,000 pages per month. It has a resolution of 1200x1200dpi and an auto document feeder. A built-in PCL and PostScript emulation is also included at no additional cost to improve your business's productivity.
This commercial printer has a paper capacity of a maximum of 850 sheets and is able to handle large workloads in small spaces, making it the perfect device for small offices, branches, clinics, schools, retail facilities, etc.
The device has dimensions of 15.3"x18.6"x18.4" and weighs 44 pounds. It has a power consumption of a maximum of 540 W.
Kyocera FS-9530DN
With a workload cycle of 300,000 pages per month, Kyocera FS-9530DN is a printer built for high-volume printing. It has a printing speed of 51 pages per minute, a warm-up time of 60 seconds, and a first page out time of 3.5 seconds. This printer has a paper capacity of 1200 sheets divided between a 200-sheet multipurpose tray and two 500-sheet input trays. Standard automatic two-sided printing is also included, while additional options included are stapling, hole-punching, saddle-stitching, and network connectivity.
Kyocera is a printer with a highly functional modular design. It has a power consumption of 900 Watts. The printer is 23.6" by 25.4" by 24.2" and weighs about 150 pounds.
Bizhub C35P
This is another printer manufactured by Konika Minolta. It has a printing speed of up to 30 pages per minute and a warm-up speed of 13 seconds. It also has a 50 sheet reversing auto document feeder and a workload cycle of up to 120,000 pages.
The printout quality is good enough for general office use. It has a 4.3-inch color touch panel and has a 120 GB hard disk drive that allows digital document storage. This is a printer which like other all-in-ones has features like faxing, network printing, and copying, but also comes with a host of security features to protect your business and data from cyber-attacks.
It comes in dimensions 20.9" by 20" by 21.7" and weighs 86.6 pounds. This printer is considered to be environmentally friendly. According to Konika Minolta, the biomass content is CO2 neutral during recycling and generates 33% less CO2. A step to creating a sustainable office environment.
Brother MFC-L2750DW XL
When you are looking for a printer with a capability for wireless printing and with cloud features then this is a perfect choice. Brother is a fully wireless commercial printer that can receive orders from all devices – laptops, desktops, tablets, and smartphones and do high-volume document scanning. It also poses an automatic feeder with two-sided scanning and a capacity of 50- sheets.
This printer is designated as an extra-large commercial printer, which means that it comes with extra toner in the box. This means this printer is pricier than other printers in its range.
It measures 12.5"x16.1"x15.7" with a weight of 27.7 lbs with a capacity of 250 sheets, a one-sheet override tray for loading envelopes, and a maximum workload of 15,000 pages per month. With this printer, you can also use cloud services to scan and print documents.
HP LaserJet Pro M15w
With its size, this printer's target is the booming micro-economy. This is the smallest and cheapest not only on this list but also in the world, making it the perfect commercial printer for small businesses startups, and people who work from a home office.
It has a printing speed of 19 pages per minute and 100 sheet paper capacity in one paper tray. There is no display, only three buttons used to control the printing with a resolution of 600x600dpi, but the positive side is that the printer can use cloud services.
It has dimensions of 13.6" by 13.7" by 11" and weighs 8.4 pounds. It doesn't support multiple ink cartridges and it can print only on one side. Although this printer is quiet on standby while printing it is rather noisy. It can be connected to various devices by wireless or USB.
Conclusion
A commercial printer with all of its functions will surely help your business save money, space, and most importantly, time. It will help you improve your workflow and avoid bottlenecks. Whether you need a home office device or a printer with advanced features like high volume printout, cloud connectivity, and security features, we believe here you will find a printer to meet your needs and wants.
The enormous variety of printers coming from different ranges and functions makes the task of purchasing a commercial printer a daunting one. We hope that our list will make this task a little easier. For more information feel free to visit the website of Supreme Office Technology and contact us for any inquiry you may have.