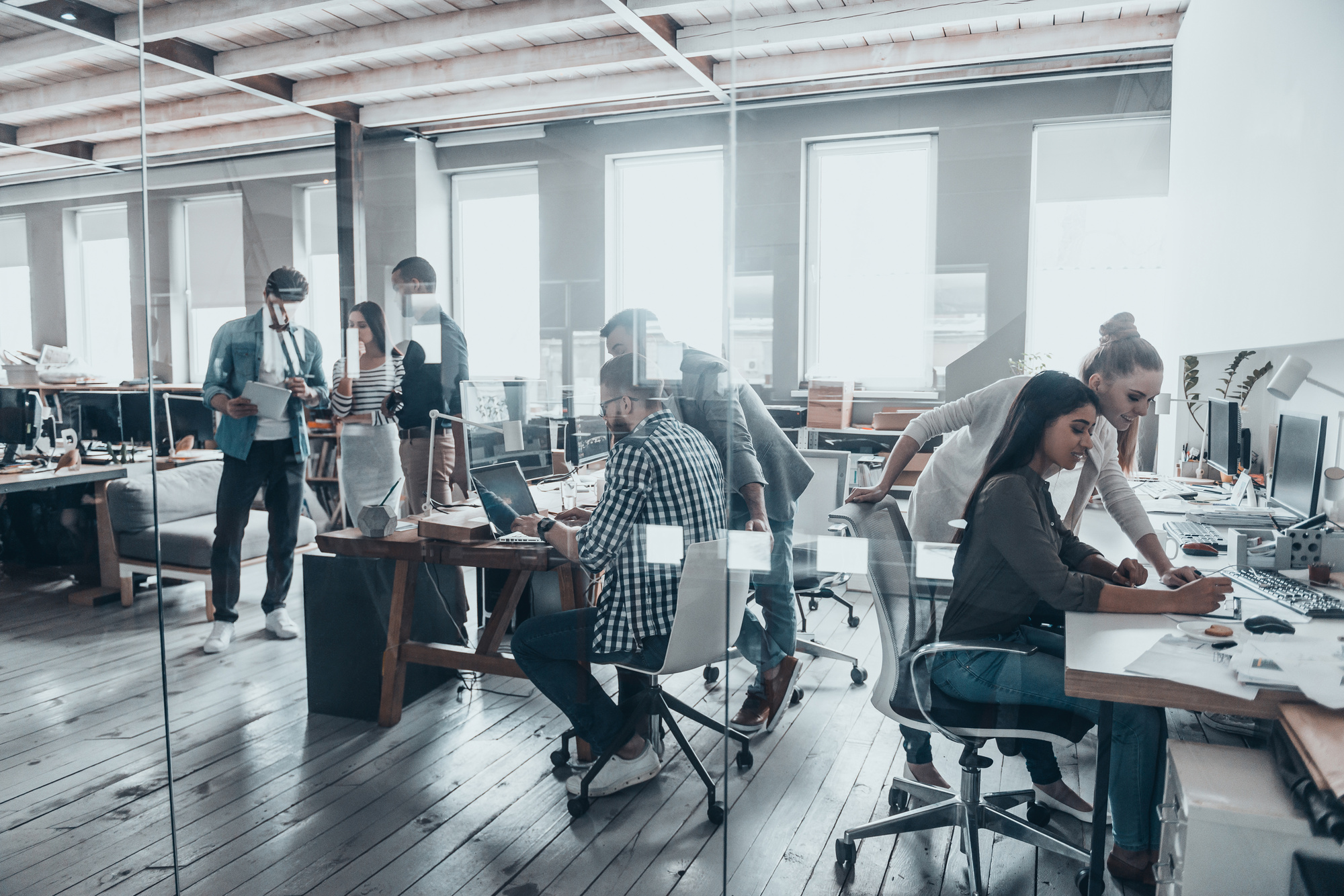 No matter the size of your business, it deserves every chance at success.
Part of that success depends on the equipment that generates it. But buying all the equipment you need might empty your business's funds.
How can you get everything you need without sacrificing your finances? Is it possible to get the latest office equipment when you've just started your business?
Renting office equipment can solve your problems, whether they be operational or financial. Doing so can update your business's operation without a bunch of high price tags that could overextend your business's funds.
Below, we'll explain six rewarding benefits of renting office equipment for your business!
1. Better Cash Flow
Cash flow is much easier to manage when you rent equipment. That's because you won't be paying a ton of upfront costs. Otherwise, they can prevent you from purchasing other resources your office might immediately need.
They'll also allow you to predict your finances a lot more easily. You never know when you need to replace equipment, and that can be a lot costlier with independently-owned equipment. If you do end up having to get a replacement, you might have to cut down on other necessary costs.
This can have dire consequences on your business unless you have a ton of savings. But that might not be the case if you're a small business or even a mid-sized business. Sudden and large costs might be detrimental to your business's operation beyond the way its equipment functions.
2. Zero Storage Fees
Storage is expensive. And if there's any reason for your office to put away its equipment, you don't want to incur that cost.
This is an especially useful benefit if you're planning on moving locations. The move doesn't need to be soon, either. If your business is in its beginning stages, you'll most likely be packing up shop to move into a new location at some point.
In that case, you don't want to have to deal with storage. Even if you've upgraded into a new space, that doesn't make storage any less complicated for your finances. You also don't want to have to suspend your move for the sake of figuring out storage.
3. Constant Upgrades
New equipment is pricey. But having the latest technology is pretty necessary, especially if your business is purely online. If your business relies on digital interfaces for its operation, then you must always modernize.
If you plan on using the same technology for years even if it puts you behind the industry standard, then by all means. However, if you plan on keeping your business updated, then it's a good idea to update its equipment too.
An equipment rental is more than a way to predict your cash flow. For many small businesses, short-term costs are much easier to handle than large, upfront costs. By renting equipment, you'll be able to keep your funds manageable while enjoying the latest office equipment.
4. Efficient Maintenance
Even if you buy the latest equipment, there's still a chance it could malfunction or break. Unless you've got an in-house technician that thoroughly understands the equipment company's catalog, there are only so many DIY fixes that will work.
For intensive repairs, you'll need the services of a professional technician. If you bought your equipment, then you'll need additional funds for these services.
But your lease agreement most likely comes with a maintenance agreement. Your equipment rental company will be ready to provide swift service that's cheaper with a maintenance agreement. Supreme Office Technology will also have loaner equipment immediately installed if your equipment needs to be out of commission for service!
5. Tax Deductions
Does the cumulative cost of rental fees still ward you off from rentals? Renting does make cash flow more manageable. But you might still not like the idea of a bigger overall cost.
Luckily, you can take advantage of tax deduction limits for equipment. Some businesses are even able to get back 100% of the equipment cost from their taxable income! This might also be your sign to hire an accountant to ensure that you get the highest payout possible.
So if you're a business owner that likes to save every penny, know that renting doesn't have to come with sacrifices. By taking advantage of tax laws and sound financial advice, you can save even more than if you'd bought office equipment instead of renting it.
6. Maximum Efficiency
There are two ways that efficiency is improved by renting equipment. First, rental equipment companies will deliver their equipment to you. This eliminates the anxiety of having to load and transport equipment onto your vehicle.
If you've got a small business, then you probably don't have a company vehicle large enough to transport lots of equipment. You also probably don't have the time to do it either! But by renting through a company, you won't have to waste gas money or time getting equipment to your office.
Companies will also place your equipment where you need it and set it up for you. This way, your equipment will run better and there's much less chance that you'll need to have it serviced.
Renting Office Equipment — Smart Choices for Smart Business Owners
There shouldn't be any shortcuts when it comes to your office space. At the same time, you shouldn't have to suffer huge financial consequences from wanting the best for your business. By renting office equipment, your office can have the best amenities at a minimal cost!
At Supreme Office Technology, we understand how important office equipment is to a business's success. That's why we offer office equipment rental services for savvy business owners such as you! So if you're interested in renting the best office equipment available, get a free quote from us today.