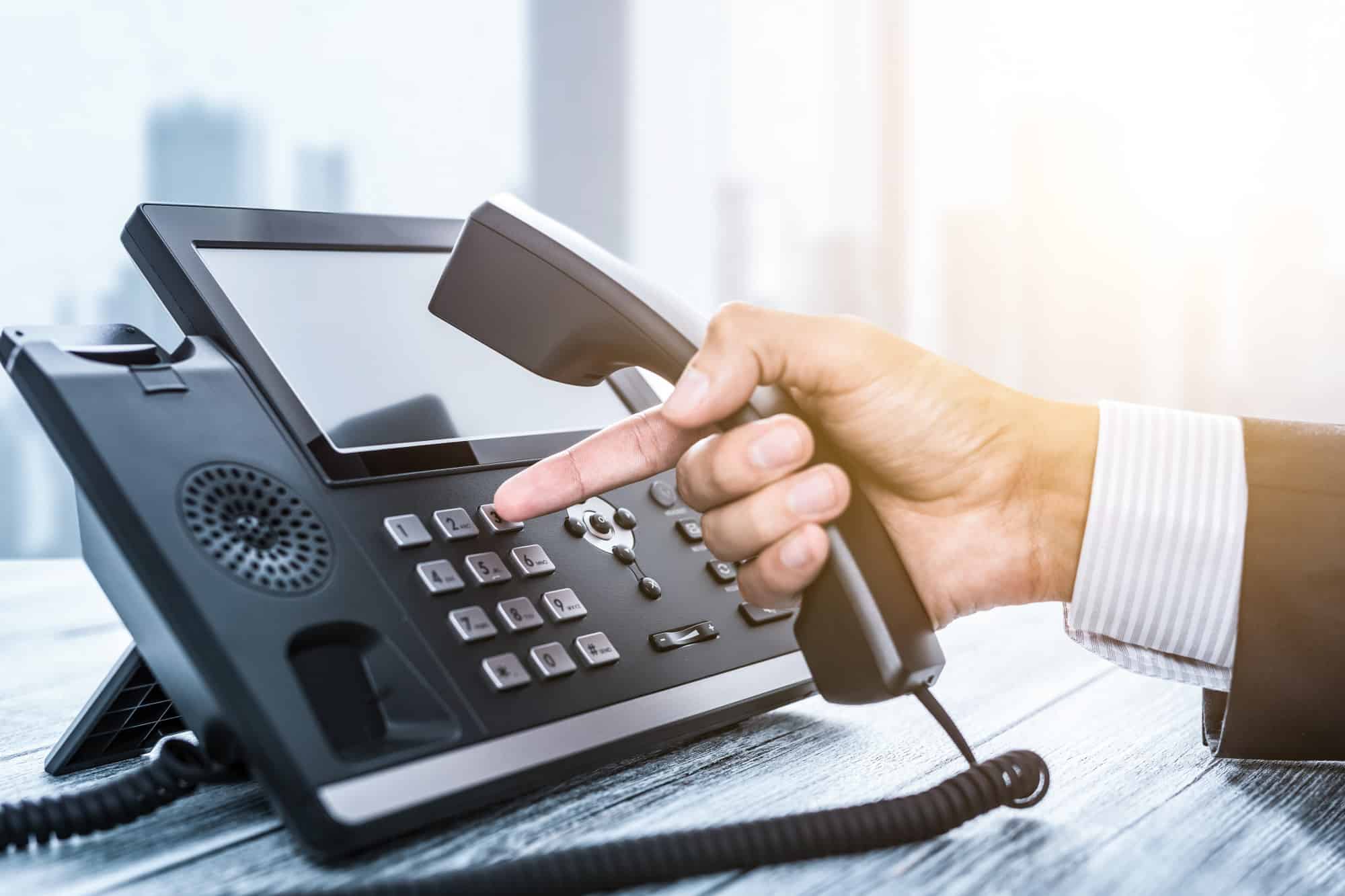 Close to 56% of American business owners still consider telephone calls as the most popular means of contacting customers. The popularity around business phone systems is surprising. Today, only 23% of American businesses deem other digital communication channels, such as WhatsApp, as popular.    
What communication medium has your enterprise adopted? Does it introduce convenience, speed, and persuasion? 
Using a business phone system remains the most preferred medium of communication. This is considering the ease in managing your business by keeping tabs with all the meetings and clients.  
Business phone systems incorporate a broad array of features. Such features include voicemail and automatic call forwarding. With these features, modern businesses have a better connection to clients.
Are you looking to purchase the best business phone systems for your company? Here's your guide to the market.  
RingCentral 
One of the easiest ways to select the best business phone systems is to focus on reputation. RingCentral has close to 400,000 businesses that currently use the service for all their communication needs. The trust bestowed on this phone system is due to the salient capacity to accommodate most of the business processes. 
The system allows you to keep your existing number on, while also using any other provider's line. This multi-line feature enables you to switch between devices at any time during business operations.
The system also has a unique enterprise-grade security feature. RingCentral also comes with a visual voicemail. The feature makes it easy for you to track all your voicemail messages through a visual interface instead of the traditional sequential listening option.
Other unique features salient in RingCentral business phone systems include multi-site management. If your business has multiple clients, you can utilize the dial-by-name directory. 
Pioneer Telephone VOIP Phone System 
Are you looking for a business phone system that combines affordability with no price gouging?
The Pioneer telephone VOIP phone system addresses the limitations common in older phone systems. This phone system is among the few modern options that introduce unified communication as a service. 
With a Pioneer telephone VOIP phone, your business can now enjoy next-generation phone systems. Your business can also make use of greater mobility and unified messaging. This is the only alternative that also incorporates instant messaging and desktop sharing into the unified communication system.
You can now enjoy phone system service for your business at much lower costs with our unique services. Companies that already have the Supreme Office VOIP phone also enjoy accessible self-serve options. Ultimately, you also want to have a phone business system that's reliable and has advanced hardware.
The Pioneer telephone phone system is also leveraging on existing mobile phones to enhance better analytics. This is especially so when it comes to integrating other features such as built-in call recording. You can get to know how everyone's phone time tallies at the end of the month with this feature.  
One of the best things about Pioneer telephone is that it enables direct call rerouting and screen sharing. Such unique features make this option suitable for any dynamic organization.
Nextiva 
Nextiva is the epitome of reliability for any business looking for VoIP services. This option is among the few that guarantee you both unlimited calling and auto attendant facilities. The additional feature of a toll-free number for all your clients makes using Nextiva the best business phone system alternative for your company.    
Nextiva has an easy and intuitive setup. Such extents of user-friendliness make this phone system a reliable option.  
Close to 1.5 billion people currently use G-mail for official and nonofficial communication. This is the reason behind Nextiva's inclusion of a voicemail management mechanism through email. The business phone system also allows you to maintain your local number while still using other provider's lines. 
One of the best ways to drive customer loyalty is to focus on innovative customer care. If you're looking for a business phone system that emphasizes customer service, Nextiva is your best bet.
You don't have to worry about unresponsive customer support teams when using Nextiva. The Pioneer telephone office business phone system is, however, more superior when it comes to customer service. This is because the company offers managed IT for all clients, which makes customer service satisfactory.     
Ooma Business Phone System
If you own a small business or neat organization that's not keen on overly advanced features, then Ooma should be a considered option for you. Most remote companies often compensate their employees with as much as $200 a month as stipend for internet and telephone costs. 
Depending on the size of the organization, these costs might be higher. However, with Ooma, you no longer have to worry about the high costs of maintaining business phone systems. 
With this business phone system, your monthly telephony bills are within range. Nonetheless, the long-term costs are much higher than what Pioneer telephone currently offers.   
The phone system combines both the mobile and desktop app options to give you the best business phone experience. Ooma also integrates a virtual receptionist feature. This option cuts your business operational costs while enhancing efficiency.
With Ooma, you also get to entertain your callers with on –hold music. This can have a significant implication on how you handle customers in a busy organization. Ooma also provides the option for conference calls, especially when dealing with virtual clients and other stakeholders.
Grasshopper Business Phone System 
Is your organization looking for a business phone system that integrates virtual telephony while still utilizing a traditional in-office phone system? Grasshopper is the current market leader in providing virtual phone systems, given its affordable pricing plans and unlimited minutes.
With Grasshopper, you don't need any desk phones to keep communication flawless. All your phones when using Grasshopper go straight to your mobile phones. This makes integration easy and convenient. 
With this business phone system, you also get to determine the phone calls that ring in a specific order. The phone systems have three service plans, which any business can choose from when selecting a phone system. These particular plans differ depending on the phone numbers and plans for up-scaling.
The options incorporate a solo plan, the partner plan, and a small business plan. With such a broad range of package plans, your small businesses can now gain from a reliable business phone system.  
You also get a 30-day money-back guarantee. Such incentives give you confidence when selecting this product. However, you have much more to gain with Pioneer Telephone where there's much more focus on minimal disruption for your business with guaranteed reimbursement in case of technical hitches. 
With features such as auto-attendant and call screening, you don't have to worry about dealing with a broad customer pool. You also get to enjoy text messaging and online faxing options for your small business. The best part is that this Grasshopper mobile app is available on IOS and Android. 
Compared to Pioneer telephone, Grasshopper lacks analytics, which is important for any business. The option also has numerous dial out delays.   
Vonage    
Vonage is the other reliable business phone system in the market. The option is suitable more so for enterprises hoping to expand soon. 
The playability in this business phone system makes it one of the most comfortable phones to operate. All you need is a high-speed internet connection to help you set up phone service. 
This phone system also offers you the option to link your mobile devices with your business phone number. Such a connection is achievable with the help of Android and iOS applications. You also get to enjoy unlimited calling and SMS services in the United States and Canada.
The system has over 40 standard VoIP features, including call screening. You also have the pleasure of using voicemail to email services on top of call blocking capabilities. However, as opposed to the unlimited features when using the Pioneer telephone, the Vonage VoIP comes with limited basic plan options.
Voiceshot
Is your business a startup looking for a reliable business phone system that doesn't include contracts? Voice shot could be a deal-breaker for you. The phone system provides at least 400 minutes per month as the basic plan. Unlike in the case of Pioneer Telephone, where capping is unheard off, you need to spend more with Voiceshot for you to achieve a higher limit.
The Voiceshot business phone system has an easy to navigate interface. Such a setup increases efficiency for your business. Even so, most people lament the outdated aesthetics, especially for newer yet youthful users. 
The concern contrasts with the focus on innovative interfaces notable in the more modern phone systems. VoIP providers such as Pioneer telephone seem to focus more on innovative technology.
Grab the Best Business Phone System Today  
Communication is an art, and it takes proper channels to make this process complete. More than half of American businesses still trust phone calls as a secure and reliable way to communicate. Finding a business phone system that combines favorable pricing and modern technology is hard.
With the Pioneer telephone VoIP business phone system from Supreme Office Technology, you no longer have to worry about communication. This system introduces affordable pricing. This is on top of better integration of features that offer you the best experience.
Are you looking for a wide range of office equipment, including copiers, printers, scanners, and phone systems? Contact us today.