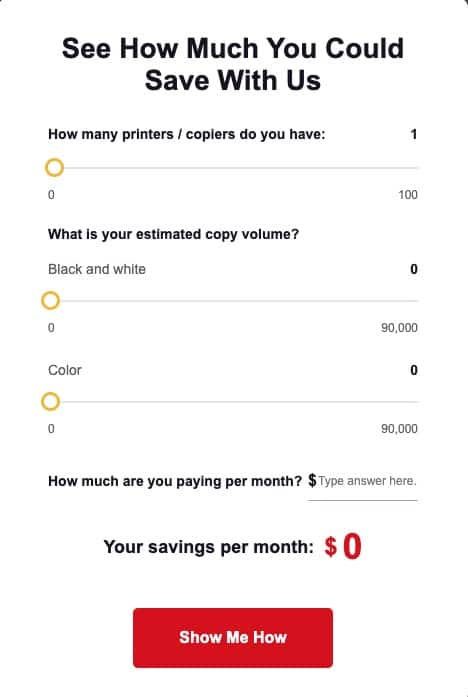 Determining whether to buy or lease a copier for your business ultimately depends on your needs and financial situation. There are several benefits that are associated with a leased copier and it is important to consider certain aspects before adding a copier for lease to the rest of your office equipment.
Lease A Copier: What you need to consider
A lease copier machine can be a worthwhile choice for any business. Aside from the relatively low initial cost, there are several leasing agreements that consist of installing and maintaining the machine. If you are planning to get a quick upgrade for your copier, renting one makes it easier to sustain your business operations while you wait to purchase another model. Leasing plans may also include incentives such as affordable upgrades and supplies.
Print Capacity
Assessing the quantity of printing you need for your business is an important step before signing a rental agreement. Your capacity influences the type of equipment you need. Consulting members of staff can help to determine the most ideal equipment that they will use to support their daily tasks. Consider whether you require facilities such as color printing and several machines.
Opting for a leased copier is a practical solution for many companies. Thinking about your current and long-term costs is also essential for making the right choice. When you rent a quality copier, find out what you need for your business operations before selecting a particular model, and striking a deal.
Expenses
If you are in the market for an office copier, you may be wondering what your options are in regards to leasing or making a purchase. Picking the right type of equipment is a major decision as there are several features, technologies, and brands that are available.
After settling on a machine that meets your specified needs, the question about buying or renting your copier is likely to arise. This is among the issues that businesses ranging from law firms to IT services deal with regularly. Since companies have different needs, the decisions will vary. However, a copier for lease offers many considerable benefits to any kind of business.
Being able to upgrade your office equipment means that you can be more flexible as your business grows and expands. This makes it possible to adjust accordingly when the copier you currently have is no longer suitable for your circumstances.
The initial costs of renting are more manageable in comparison to the upfront expense of buying a copier. Lower costs allow you to save more money for your business, especially during the early stages of setting it up. A leasing agreement gives you the assurance of up-to-date equipment that you can swap in case you need an upgrade without the additional costs associated with a brand new purchase.
Several companies provide the option of buying your machine at an affordable rate when the lease ends. You can add extra features such as a fax machine, scanner, and printer to your lease copier machine to facilitate scanning several documents and emails. Buying a copier may make it harder to afford these additions.
Leasing agreements generally have built-in service and maintenance contracts. If the copier ever experiences a problem, repairs and replacements are just a phone call away. One of the main factors that are considered when leasing office equipment is making smaller payments over a period of time instead of putting down a substantial lump sum for a purchase.
If cash flow management is a priority for your business, renting is a viable solution for getting high-quality equipment without disrupting your budget. Figuring out the actual price of leasing a copier is based on the dealer providing the machine and the type of machine you want. There are other aspects to keep in mind, including repairs, maintenance, and upgrades.
Calculating Copier Costs
Offices typically plow through tens of thousands of copy paper sheets on an annual basis. This may mean that your company is spending thousands of dollars on one worker's printing tasks every year. For an entire workforce, this cost adds up rapidly and can be unsustainable in the long run. When businesses are aware of how much they spend on items such as ink, they are in a better position to use this knowledge to identify a more cost-effective solution for their office.
Aspects of Cost per Page
It is important to find out how much it costs to print every document, which enables you to work out your overall expenses; this is why the cost per page is vital. It refers to the typical cost of ink that is used every time you make a copy or print.
If you want to accurately determine the cost of the machine you are currently using, the first step is to calculate the cost per page. Information regarding the amount of money you spend every time you buy a toner or ink cartridge along with the total yield of the cartridge is necessary for establishing the average cost per page for your business.
Significance of Page Yield
Page yield basically means the number of pages that are printed from ink and toner cartridges. It is advisable to determine this number according to the maximum number of pages that a cartridge prints at the recommended rate of coverage or lines per page. The page yield is an essential factor when you want to work out how much you spend on print and copy for your company because this is used to calculate the ongoing cost per page.
Companies can benefit from using online calculators that help them to see how much they are actually spending on their lease copier by breaking down the cost per page. This involves knowing the amount that is spent on every ink cartridge and using the figure obtained to calculate the cost per page of the copier.
Many offices are capable of going through tons of paper every week, which leads to a significant rise in general costs. Even with black ink, these costs can add up drastically when thousands of sheets of paper are being used frequently. If the equipment has a low volume output, this might create additional challenges of diminished productivity and frequent equipment replacements that have financial implications.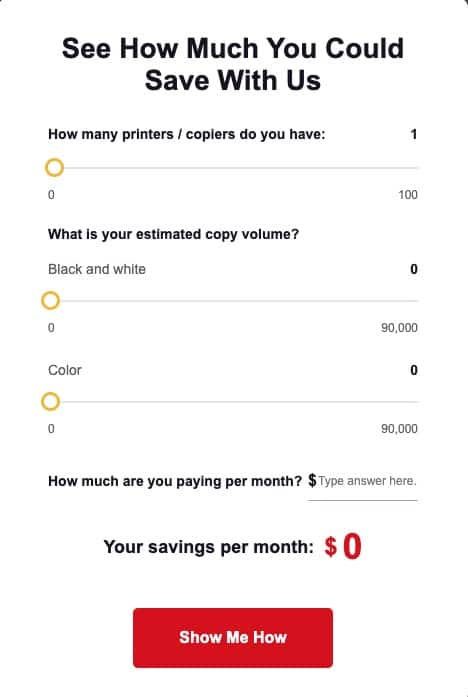 Effective Cost Management
After calculating the cost per page, companies can save money by actively managing their equipment expenses. Getting a lease copier machine with a comprehensive leasing agreement is useful for saving the business substantial sums of money every month. As time goes on, it makes more economic sense to update devices that you can maintain at a reasonable cost instead of buying a machine that costs more per page and does not offer the level of quality you want.
Outright ownership of a copier is not a necessary expense for most small businesses. Besides the costs of supplies and maintenance, raising the amount of capital that is initially required to buy a copier can end up straining the company's budget beyond its financial capabilities. A copier for lease is a solution that reduces expenditure along with providing numerous advantages.
There are different ways to determine the cost of using a printer or copier, which includes maximizing the convenience of calculators that work by collecting data and giving you an accurate assessment of how much your specific machine needs to function. These calculations vary according to the manufacturer and equipment, which you need to know in advance.
Once you lease your copier, find out whether it comes with maintenance and identify the software that you can use to keep track of the number of pages that you get from every toner or ink cartridge. You will be able to gather the information you need to prepare and budget for expenses pertaining to your copier in the future. The type of device you choose to lease for your office depends on the requirements of your company and what you want to achieve.
Conclusion
Various business solutions are implemented to address different challenges in the workplace. These include improving access to information among employees, boosting overall productivity and efficiency, and regulating print and copy-related costs. If you and your colleagues use this type of office equipment frequently, you may be interested in knowing how much they cost the company.
There is a variety of factors that go into the cost of leasing equipment depending on your business and industry. One thing that every business should consider is the value of having insight into your annual expenses and the total cost of using printers and copiers. Being adequately informed makes it easier to reduce costs.
An online calculator is an effective way to deal with the common scenario of companies not understanding what their ink and page yield costs them. It is always important to calculate your copy and print expenses accurately when setting up budgets for each financial year. If you need help to calculate the costs of a leased copier, you can use an online savings calculator that will show you what your office equipment is costing you over time.