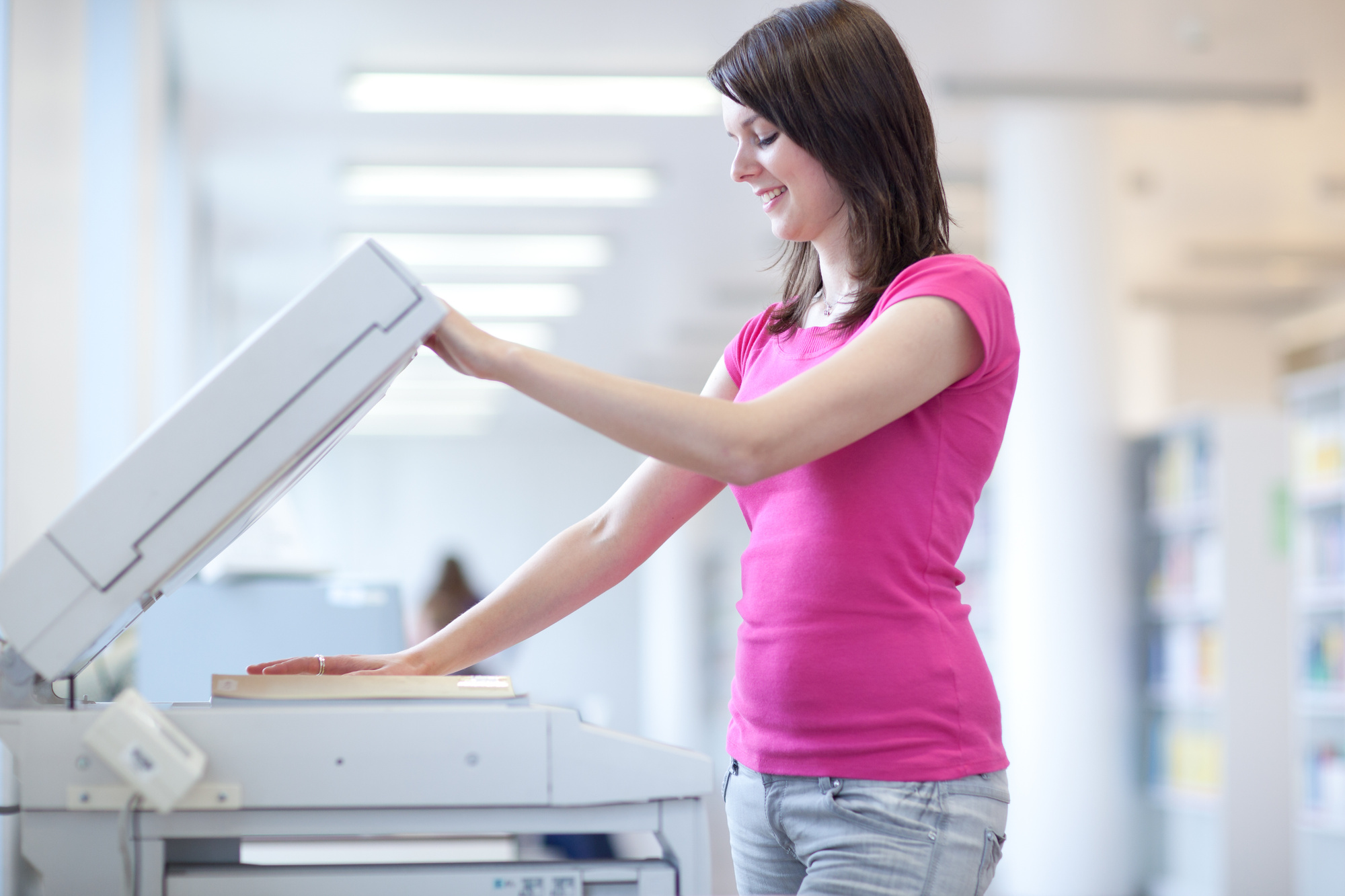 Konica 4000i Printer
The world of printing has seen numerous innovations, but few have been as impactful as the Konica 4000i. This product, a brainchild of Konica Minolta, stands as a testament to the brand's commitment to excellence in the printing industry. With its state-of-the-art features and robust performance, the bizhub 4000i is not just a printer; it's a revolution.
Designed to cater to the modern office's needs, it combines efficiency, design, and technology to deliver black and white output of unparalleled quality. Its laser technology ensures precision, while its compact design ensures it fits well on any desk. With the Konica 4000i, every printout is a statement of quality.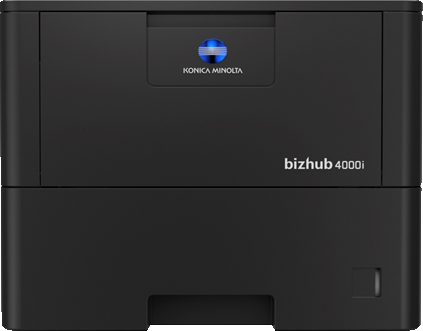 Key Features of the Konica Minolta Bizhub 4000i
Sustainability and Efficient Printer Management
In an age where sustainability and efficiency are paramount, the Konica 4000i emerges as a frontrunner. One of its standout features is the automatic consumables delivery. No longer do businesses have to grapple with the hassles of manual refills. The printer is designed to automatically detect low levels of consumables and ensures timely delivery, guaranteeing uninterrupted service. This not only reduces downtime but also enhances productivity.
Another significant feature is its pro-active maintenance. Unlike traditional printers that react to issues, the Konica 4000i is a step ahead. It constantly monitors its systems, anticipating potential problems and addressing them before they escalate. This proactive approach ensures that the printer offers reliable operation, minimizing disruptions in a busy office environment.
Furthermore, the remote setup feature is a testament to the printer's user-centric design. Gone are the days when setting up a printer was a cumbersome task. With the Konica 4000i, whether you're in the office or working remotely, the entire setup process is streamlined and can be initiated with just a click. This ease of setup not only saves time but also ensures that users can get started with their printing tasks without any delays.
Intuitive Operability
The Konica 4000i is designed with the modern user in mind. Its smartphone-like interface is intuitive, ensuring that even those unfamiliar with printers can navigate its features with ease. Every icon, every menu is designed to be user-friendly, reducing the learning curve and enhancing user experience.
Moreover, the printer doesn't believe in a one-size-fits-all approach. Recognizing that every business has unique needs, the Konica 4000i offers a customized user interface. Users can tailor the interface, prioritizing features they use frequently, ensuring that their most-used functions are always just a touch away.
Mobile Connectivity
In today's mobile-first world, the ability to print on the go is crucial. The Konica 4000i excels in this domain. It offers the flexibility of printing from anywhere. Whether you're in a meeting, traveling, or working from a coffee shop, your printing tasks are not tethered to your desk.
Complementing this is Konica Minolta's innovative mobile technologies. The brand has invested heavily in research and development, ensuring that their printers, including the 4000i, offer seamless mobile connectivity. Whether it's through dedicated apps or mobile-friendly interfaces, the Konica 4000i redefines the mobile printing experience.
Technical Specifications
The Konica 4000i is not just about user-friendly features; it's a powerhouse when it comes to technical specifications. It boasts a robust system memory, ensuring that it can handle multiple tasks simultaneously. Its hard disk is designed for heavy-duty use, guaranteeing that data storage and retrieval are swift. The interface is versatile, supporting a range of devices and connections. Furthermore, its paper input capacity is commendable, ensuring that large print jobs are handled with ease.
One of the standout features of the Konica 4000i is its design. While it's packed with features, it has a small footprint. This compact design ensures that it fits comfortably in any office environment, be it a large corporate setup or a small startup. Despite its compact size, there's no compromise on performance. Every specification, every feature is designed to offer top-tier performance, making the Konica 4000i a perfect addition to any office.
Enhanced Features
Serverless Pull Printing
In today's fast-paced office environment, efficiency is paramount. The Konica 4000i understands this need and introduces the concept of Serverless Pull Printing. This innovative feature allows users to send print jobs to the printer and retrieve them only when they're physically present. By eliminating the need for a server application, the Konica 4000i ensures that your documents are not only printed securely but are also ready and waiting for you when you approach the printer. This not only enhances security but also reduces unnecessary printouts, promoting a greener office environment.
Connectivity Options
In an era where connectivity is key, the Konica 4000i shines brightly. It proudly offers a plethora of connectivity options tailored for the modern user. From Wireless LAN that ensures you're always connected wirelessly, to USB interface kits for those who prefer a wired connection, and the cutting-edge NFC interface for tap-and-print functionality, the printer ensures seamless connectivity. Whether you're at your desk, in a meeting room, or even in a different part of the building, the Konica 4000i ensures you're always connected and ready to print.
Other Notable Features
Beyond its primary function of printing, the Konica 4000i is packed with features designed to enhance the user experience. It boasts a Working table, providing users with a dedicated space tailored for their printing needs. For those who value tactile feedback, the printer offers a 10-Key pad, ensuring every command is precise. Additionally, the Keyboard holder is a thoughtful addition, providing a convenient spot for your keyboard. But it doesn't stop there; understanding the need for a clean office environment, the Konica 4000i comes equipped with an Air cleaning unit. This ensures the air around your workspace remains pure and free from pollutants.
The Konica 4000i is a testament to Konica Minolta's unwavering commitment to excellence, innovation, and superior user experience. It's not just a printer; it's a comprehensive office solution. Whether you're seeking efficient printer management, intuitive operability, or a range of enhanced features, the Konica 4000i stands ready to deliver.
Printer Specifications
Imaging and Toner Technology
The Konica Minolta bizhub 4000i employs advanced laser imaging technology, ensuring each print is sharp, clear, and of the highest quality. Complementing this is the Simitri® HD polymerised toner, a unique formulation by Konica Minolta that guarantees vibrant prints, whether monochrome or color. This combination ensures that every document or image printed is of professional quality.
Print Resolution and Speed
When it comes to resolution, the bizhub 4000i printer doesn't compromise. It offers impeccable resolution details, ensuring every print, whether text or graphic, is crisp. The printer boasts impressive print speeds, delivering rapid mono outputs and maintaining quality with color prints. Whether you're printing a single page or a hundred, the Konica Minolta bizhub 4000i ensures speed without sacrificing quality.
Operating System and Mobile Printing
The bizhub 4000i is versatile, supporting a range of operating systems from Windows 7, Windows 8.1, Windows 10, Windows Server 2016, to Linux. For those on the move, the printer offers mobile printing options, including AirPrint, Mopria for Android users, and the innovative Konica Minolta Mobile Print. Whether you're printing from a desktop or a mobile device, the 4000i has got you covered.
System Features
Security Functions
In today's digital age, security is paramount. The bizhub 4000i printer takes this seriously, offering a suite of security functions. Adhering to ISO standards, the printer features IP filtering, ensuring only authorized devices can connect. SSL communication guarantees data integrity, while user authentication ensures only authorized personnel can access the printer's functions.
Accounting and Authentication
Managing user access and tracking usage is a breeze with the 4000i. It supports user accounts, allowing for individualized settings and tracking. Integration with Active Directory offers seamless user management, while options like biometric authentication add an extra layer of security.
Software Support
Konica Minolta offers robust software support for the bizhub 4000i. Tools like the PageScope Net Care Device Manager allow for easy device management, while the PageScope Data Administrator simplifies user and cost management.
What People Also Ask
How does the Konica 4000i ensure high-quality prints?
The Konica 4000i employs laser imaging technology combined with the Simitri® HD polymerised toner. This combination guarantees professional-quality prints, whether in monochrome or color.
What mobile printing options does the 4000i offer?
The 4000i offers a range of mobile printing options, including AirPrint for Apple devices, Mopria for Android users, and the Konica Minolta Mobile Print app.
How does the 4000i ensure data security?
The printer adheres to ISO standards and features IP filtering, SSL communication, and user authentication to ensure data security and integrity.
What software support does Konica Minolta offer for the 4000i?
Konica Minolta provides tools like the PageScope Net Care Device Manager for device management and the PageScope Data Administrator for user and cost management.
Conclusion
In the realm of office printers, the Konica Minolta bizhub 4000i stands out as a paragon of excellence. It's not just an office printer; it's a comprehensive machine that encapsulates Konica Minolta's dedication to quality, innovation, and superior user experience. The bizhub 4000i printer is equipped with specifications that are tailored for the modern office. From its impeccable monochrome and color outputs, thanks to its advanced ink technology, to its seamless network integration, every aspect is designed for efficiency.
The printer boasts of low energy consumption, ensuring cost savings while being environmentally conscious. Its small footprint and compact design make it perfect for desktop use, even in offices where space is a premium. With support for a range of operating systems, from Windows 7, Windows 8.1, Windows 10, to Windows Server 2016 and Linux, it's versatile and current with today's tech landscape.
Furthermore, the Konica Minolta Mobile Print feature, along with Mopria for Android and Google Cloud Print, allows users to print on the go. Whether you're looking to get a quote for a bulk print job or send an email directly from the printer, the 4000i offers these options and more. Its WiFi Direct capabilities ensure seamless connectivity, and its copier functions are top-notch.
So, if you're in the market for a printer that goes beyond the conventional, the Konica Minolta bizhub 4000i should be your first choice. Many thanks to Konica Minolta for crafting such a perfect piece of machinery for today's fast-paced office environments.