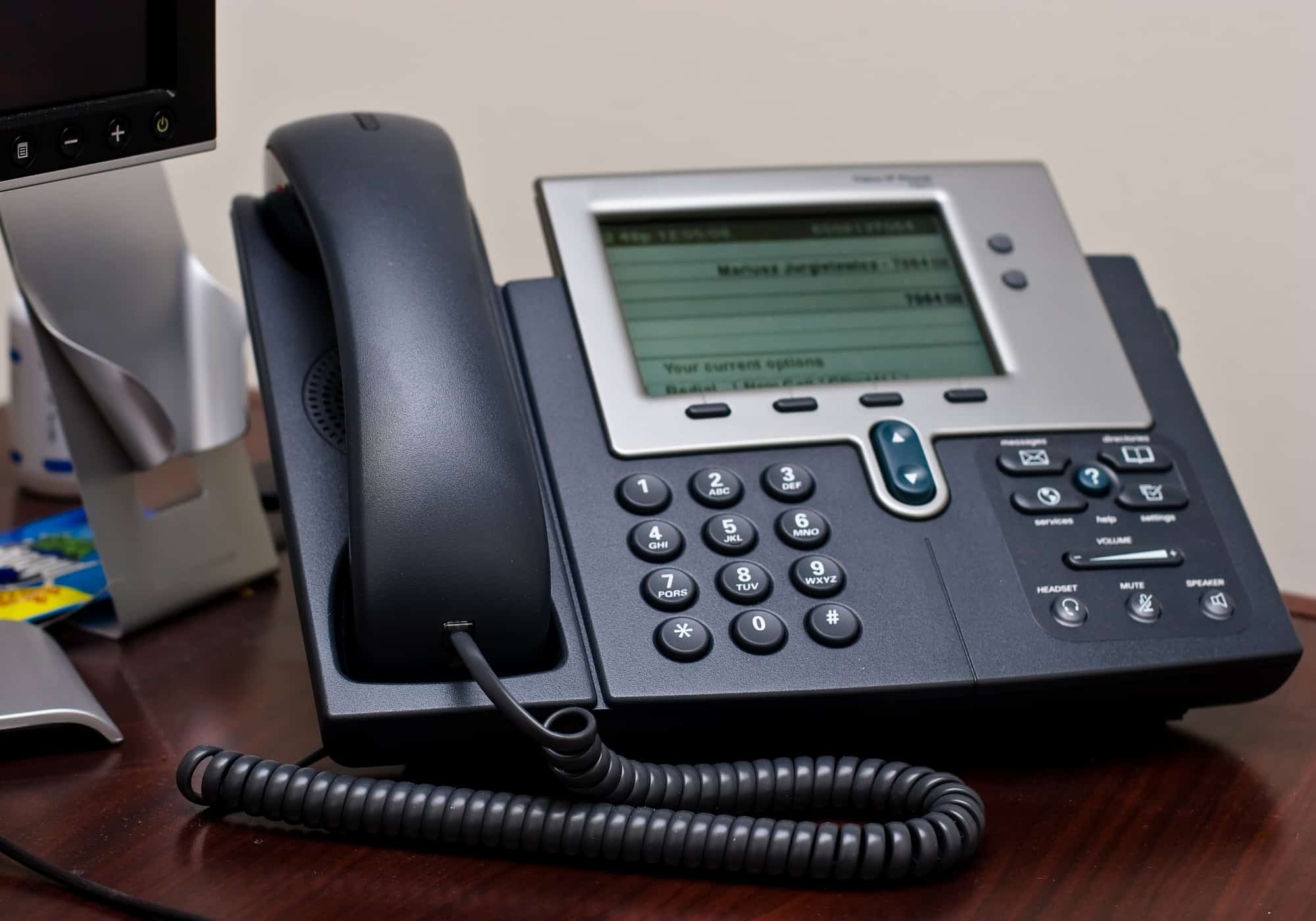 How important is a phone system for a modern business? Let's put it into perspective. About 60% of customers prefer to contact companies through phone calls, which is higher than any other communication channel.
This figure shows that despite the growing popularity of social media and self-service portals, phone calls are still crucial to customer support. As opposed to engaging bots, customers want to talk to real humans for hands-on experience with organizations they're engaging with.
Now that it's clear that your business needs a phone system, which one do you buy since there are many of them in the market? This article will discuss what you need to know before choosing a business phone system.
Type of Business Phone System
There are three main types of phone systems for businesses. They are:
So, which one is most suited to solve the communication needs of your business? Let's look at each one of them.
KSU (Key System Unit)
This is the most basic phone system, and it's suitable for small businesses with a limited number of phone operators. Although the system is easy-to-use, it has a few phone lines, making it ideal for small offices. It has the most basic phone features but fails to deliver on flexibility and portability.
KSU is considered a traditional telephone system and has multiple buttons, each representing a phone line. To make a call, you must pick up the receiver and press a button.
To install this system in your business, you've to invest in hardware components and, after that, hire a professional maintenance service.
PBX (Private Branch Exchange)
This is an advanced system with more features than the KSU. Its operations are programmed to allow automatic routing of calls.
One key advantage of this system is that it can fit into a business with over 40 phone operators.
As with the KSU, PBX systems also involve the installation of hardware components on the premises. However, there's a modification of this system known as hosted PBX.
The hosted PBX system features a standard PBX system but is hosted by a telephone service provider. Through this system, companies can avoid the expenses that come with installation and maintenance costs.
VoIP (Voice over Internet Protocol)
For any small business that wants to remain competitive by offering exceptional customer service, this is the telephone system to buy.
VoIP is a modern small business phone system with the most advanced features compared to the rest. To install this system in your business, you just need a computer and an internet connection. It is such an effective system that supports phone calls for people on different continents.
VoIP can also be hosted by a service provider, thus eliminating installation and maintenance costs.
Why Should You Choose a VoIP System Over the Alternatives
Now that you understand the different options available, it's time to make a choice. If you're like millions of other businesses in the United States, there's only one clear winner— VoIP. Statistics show that between 2010 and 2018, American companies added over 35 million VoIP phone lines.

Why are they choosing VoIP?
Low Cost
There is a significant cost saving when you choose VoIP. Although there is an initial investment cost for handsets, you can avoid it by choosing hosted VoIP.
Tech.co reports that businesses can save up to 90% on international calls by choosing this option. Other cost benefits include fewer downtimes compared to traditional lines and rare data breaches from phone tapping.
Easy Management
Setting up a traditional telephone system requires a technician to install the equipment and do the wiring. While this might seem like a one-off issue, think about what happens when you want to switch things around. You'll have to engage the technicians every time.
For VoIP, on the other hand, you'll just need a handset to connect to the internet, and all the work is done. It's even better when you work with a hosted VoIP service provider since they'll handle all technical matters with minimal to no interruption to your service.
Unified Communication Systems
Hosted VoIP systems come with a load of add-on features such as chat, remote management, automated call distribution, teleconferencing, voice-to-email transcription, among others.
Most of these features are suitable for any business type, be it a startup or a well-established multinational.
Better Sound Quality
Although the sound quality over an internet call is regarded as inferior, it is caused by poor internet connection. With a strong internet signal, you'll get the clearest and most consistent sound quality on a VoIP phone system.
Remote Access
Today's business world is fast changing. You want to communicate anytime and from anywhere. This can only happen with a VoIP-enabled phone.
As long as you're able to connect to the internet, you can make and receive calls.
VoIP Analytics
A VoIP system helps sales-based companies develop actionable insights from call data. Companies can collect data on the number of calls, caller's location, call duration, caller wait-period, call traffic, among other things. With this information, a business can develop ways to make the calling experience better for its customers.
Which Is the Best Small Business Phone System?
The decision mostly comes down to the resources at your disposal. Do you have human resources capable of handling the systems? Do you have a good internet connection to sustain a phone system?
At the end of the day, what you want is a system that not only offers you the features you need but also guarantees a level of customer satisfaction that brings in more business.
Does your business need a new phone system? Supreme Office Technology is a leader in voice services for small and midsize businesses. Reach out to us for the best VoIP phone service today.