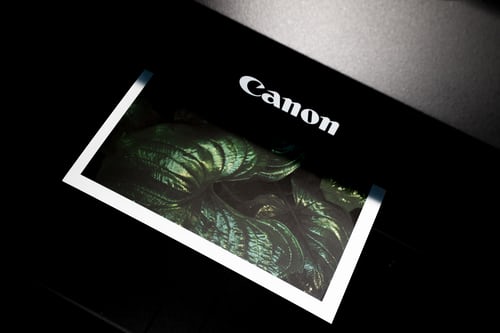 Document copiers are an essential tool for every modern company, regardless of their size and shape. A quick, reliable copier is a must-have for any business, and especially the right one will make all the difference in Your office space. However, the best document copier for your business should also come at an affordable price and last a long time with minimal maintenance.
Modern document copiers are packed with a variety of functions. You can print, copy, fax, or scan documents in color or black and white in a wide range of resolutions. Modern printers also come with different functionalities and security features. They can be connected wirelessly to the Internet, smartphones, and other office devices that increase productivity. The wireless connection also avoids the cable and wire mess in your office.
Since these office appliances take up such a central role in every office, it's imperative to consider their dimensions and how efficient they are at their job regarding speed, tray capacity, copying, printing, and scanning resolutions.  Now you will have to consider which one suits you best.
Here are the best document copiers for 2021 you should check out:
Copystar CS 5501i
If you're looking for an affordable document copier and printer that will get the job done quickly, the Copystar CS 5501i is the copier you should definitely consider. It delivers high-quality functionality packed with a variety of advanced features that will streamline your workflow. The clean, sharp black-and-white output with advanced finishing options and powerful and scalable integrated business applications make it one of the most cost-efficient copier options on the market. 
Speaking technical, the CS 5501i has a 55 ppm B&W with 9600 x 600 dpi and a tray capacity of 1,150 sheets with a maximum capacity of 7,150 sheets. Aside from the high operating speed and advanced features, buying the Copystar CS 5501i means buying an award-winning technology that offers proven productivity and superior performance designed for every successful business.
Bizhub is one of the fastest document copiers on the market and a multifunction machine with an intelligent and customizable interface. The high purchase price and maintenance costs make this office equipment unsuitable for small businesses, but anybody can afford the quality document copier by leasing the machine.
Ideal for fast-paced businesses that require quick page turnover and economical work, the Bizhub 958 series is a multifunctional printer and copier that delivers results. With a 95 ppm B&W print/copy output and up to a 6,650-sheet paper capacity, it's ready to meet the needs of busy offices. 
The simple, office-friendly touch and swipe operation make it easy to use for every worker, but it can be further customized with a variety of apps and software solutions to match the needs of any business.
Toshiba e- STUDIO 8515A
This document copier is the newest addition to Toshiba's e-STUDIO lineup.  It's an upgrade to the e-STUDIO 8508A series and comes with some newly added functions. It's wireless, has a 4 GB memory, 320 GB HDD, 1.33GHz processor, it's B&W copy capable, and an inner stapler. It has a printing speed of 55-86 pages per minute and a work cycle of 720.000 pages per month without breaking down. Its warm-up time is 20 seconds, and the copy time ranges between 4.1-5.2 seconds.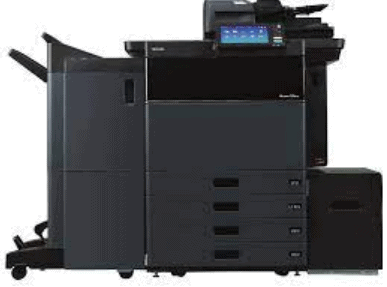 The new addition to this document copier is the Elevate function. It has a touch screen interface that works like a tablet and has an embedded browser for easier control and improved user-friendliness. It's also capable of sending faxes to over 2000 destinations and printing and scanning documents. The 3520 sheets capacity is supported by two paper trays and a large capacity tandem tray feeder, and a 120 sheet bypass.
Canon ImageRunner Advance C5560i III Copier
We believe that the Canon ImageRunner is another document copier that will benefit any small to mid-level enterprise.  It has a fast page speed of 60ppm and a copy time of 4.5 seconds. It has a 4 GB memory, 250 GB HDD, Ethernet, wi-fi connectivity, and Canon Dual Custom Processor. With this model, it's possible to upgrade the RAM and hard disk drive memory.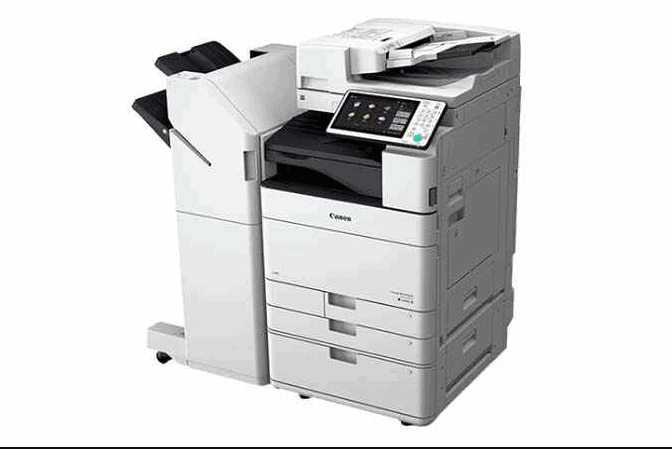 This is a document copier that is mobile-friendly, allowing mobile printing and scanning. It comes with a dual  550 paper tray and a 10.1'' flat screen control panel.
It also comes with security features like the Security Information Event Management, which integrates customers' information automatically, allowing detection of any potential threats.
HP Enterprise Flow M880z MFP A2W75A with Finisher
The HP Enterprise Flow is another multi-function document copier equipped with an LCD touch display and a pull-out keyboard. It offers double-sided single-pass scanning. It's mobile-friendly, has a speed of 46 ppm, an HP ImageREt 4800 resolution, an automatic paper sensor, 2.5GB memory, and a 500 GB HDD, as well as four 500 sheet input trays. In addition to this, HP Enterprise Flor has an automatic document feeder and other finishing accessories like stapling and stitching.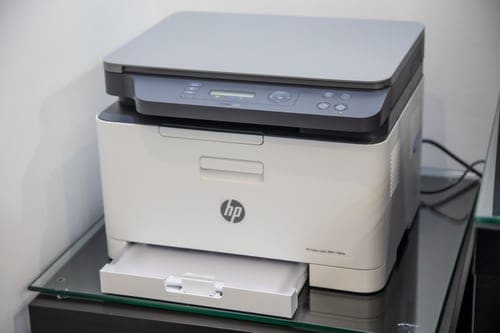 Conclusion
I hope that by now, you've seen some of the best commercial document copiers on the market for 2021. These document copies are genuine beasts of burden, and if you want to buy one of them, I guarantee we offer the best price on the market. Click here to see a selection of the best document copiers that will surely boost your productivity.