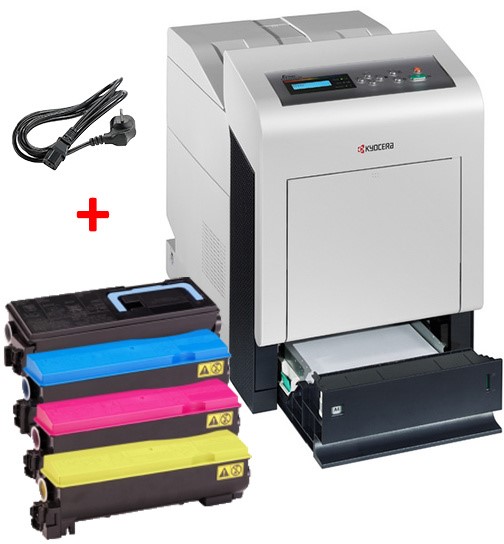 Nowadays, owning a wireless color laser printer all in one is beneficial to any company in the business department that prints its posters or works in graphic design and arts.
Businesses and home offices have the opportunity to print their brochures, posters, and advertisements without using more costly and cumbersome printing facilities, thanks to more inexpensive (and high-quality) alternatives on the market. Based on this, we can easily say that all you need for your company to progress and get more profit is a color laser printer all in one. So, to help your business get on the next level, let's introduce you to some of the best types of color laser printer all in one.
Kyocera Ecosys P7035cdn
This Kyocera ECOSYS P7035cdn desktop network color laser printer provides high-quality and impactful business paper processing to workgroups of all sizes, with a capability to print almost 37 pages per minute. Excellent company color combined with the potential to print on a range of media results in convincing production and technical results in-house.
It produces stunning prints at up to 35 pages per minute in color, with a high resolution of 9.600di, and can accommodate even the most demanding workloads thanks to automatic double-sided printing technology and a 500-sheet processing size.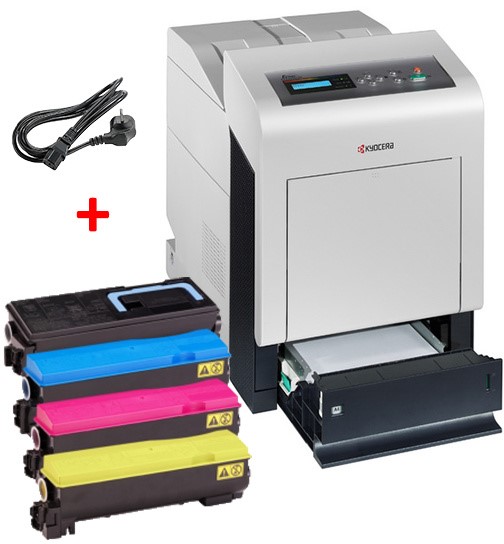 The ECOSYS presents is an acronym that stands for Ecology, Economy, and System printing. Furthermore, these ECOSYS machines are engineered to optimize longevity thus lowering the overall cost of ownership in terms of servicing, administration, and consumables, thanks to their long-life modules.
Since there are no cartridges, the toner is the only consumable and needs to be replaced infrequently. We can assure you that the embedded framework software offers long-term cross-network stability, and the modular architecture concept will help you to incorporate workflow-enhancing features if required.
Konica Minolta Bizhub C3100p
The manufacturer of this color laser printer all in one is one of the well-known brands from this producer. The Bizhub C3100P portable color laser printer is a perfect productivity tool for busy workgroups, branch sites, and small to mid-size companies with increasing paper demands, thanks to its space-saving nature and high-speed production of 32 color prints per minute.
Moreover, this color laser printer all in one supports Microsoft office files (Word, Excel, Powerpoint), PDF, JPEG, DPBD, TIFF, PPT files. It also provides mobile printing support (Google Cloud Print etc.), and also, very significant low cost per print and energy-saving process thanks to one-touch energy-saving buttons.
Konica Minolta Bizhub C3110
This Bizhub C3110 color laser printer all in one brings the power to your desk with genius image output at up to 32 pages a minute, an Emperon print controller, low per-page costs, and optional Super G3 fax, all in a lightweight, space-saving design that's ideal for mixed MFP and laptop environments.
Moreover, this color printer has a fast print speed, strong paper handling, and other multifunctional capabilities. Also, it is a decent buy for small-to-medium companies in search of a portable MFP that doesn't have a lot of printing needs.
Kyocera Ecosys FS-C8650DN
The Ecosys FS-C8650DN from Kyocera provides 55ppm black and 50ppm color printing with a variety of paper and finishing options. Your print output will be at an all-time high with Kyocera's Micro-Particle toner for superior image accuracy, a standard 1GB of Printer memory, and a standard 160 GB Hard Disk Drive. With a class-leading 600,000-page preventative maintenance interval and a maximum monthly print volume of 225,000 pages, you'll be able to do high-volume assignments when you need them.
The standard 1,150-page capacity and up to 7,650-page capacity from up to eight paper outlets allow for a wide range of media options. Multiple finishing options are available, ranging from a 1,000-page stapling finisher to a 4,000-page finisher with optional booklet/tri-fold. Additionally, optional 2 and 3 hole punches are included in all finishers, and an optional 7-bin mailbox and Data Security Kit are also available.
Kyocera Ecosys P6035cdn
In a compact footprint, the new wireless color laser printer all in one ECOSYS P6035cdn brings strong paper imaging capabilities to the laptop. Nonetheless, work teams of all sizes benefit from exceptional versatility, such as 37 ppm production in black or color and a broad paper volume.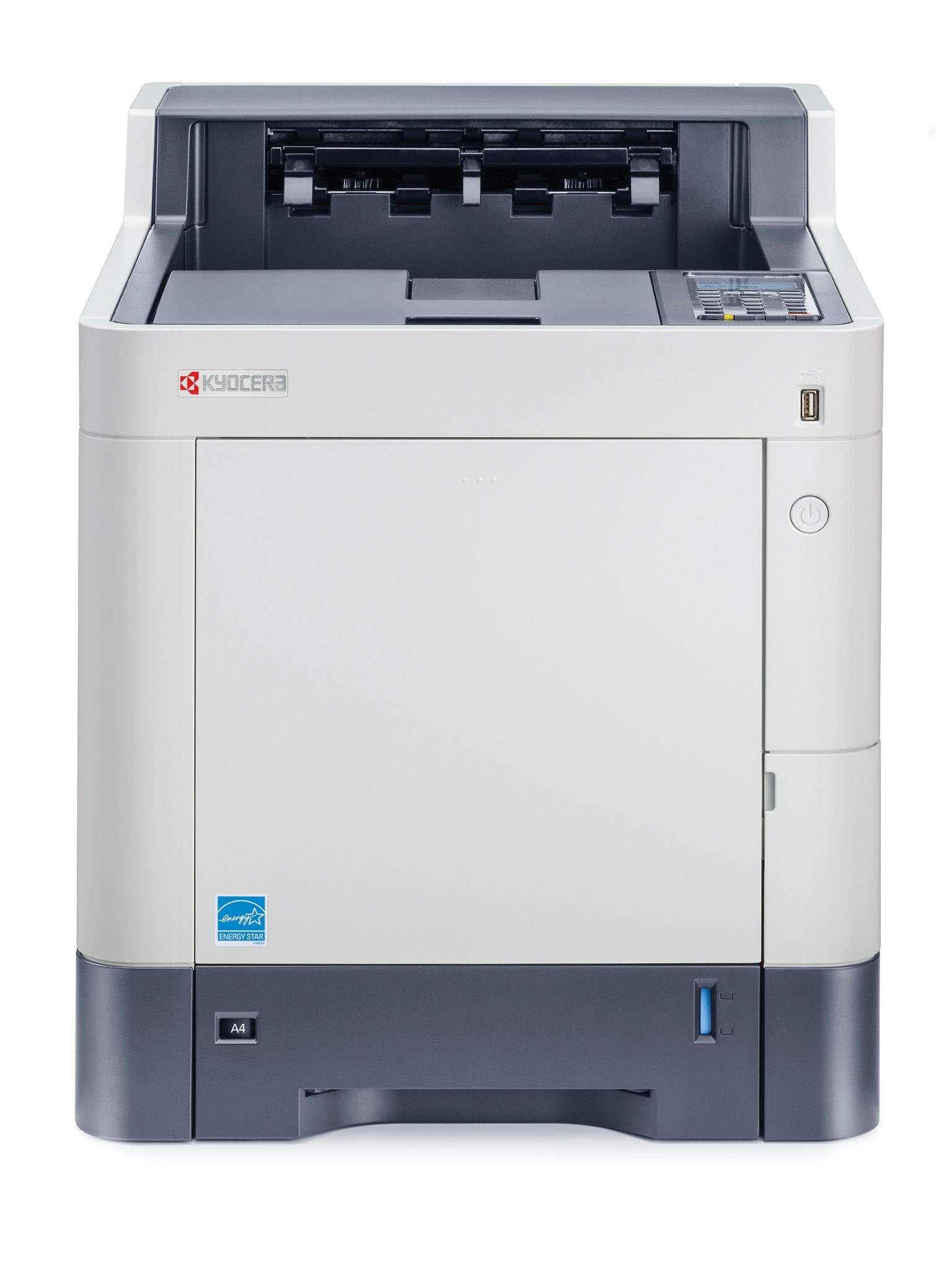 So, your employees will remain efficient without being tethered to the computer, thanks to its optional wireless printing, basic USB host interface, and even Apple Air Print capabilities. It was easily concluded that ECOSYS' long-life consumables and high drum yield make it a cost-effective and environmentally friendly alternative, as well as a sound business decision.
Kyocera ECOSYS P6130cdn
As many studies have shown, the ECOSYS P6130cdn's document imaging capabilities provide excellent flexibility to workgroups of any size in a strong, but small footprint. Its 32 ppm output in both black or color, and large paper capability help people keep jobs moving smoothly.
Moreover, your employees will remain efficient without being tethered to the computer thanks to optional wireless printing, a basic USB host interface, and also Apple Air Print capabilities. ECOSYS long-life items and a high drum yield offer a cost-effective and environmentally friendly approach.
Reference Links: Color Laser Printers
Conclusion
To sum up, these color laser printers all in one use a variety of innovative technologies included in an absolute efficient printing system.
As you can expect, the result that you will get from these color laser printers is superior because they are really easy to use, provide high-quality image details, crisp text, and amazing colors with ultra-smooth tonal gradations. For any further questions, feel free to contact us and our operators will provide you with all the necessary information you need.